Why Is Cardi B The Only Girl Who Gets To Be Unapologetically Black AF?
And why can't Tiffany Haddish get the same respect?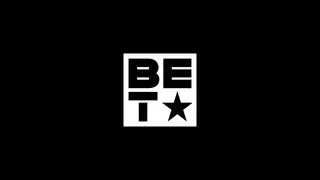 I found myself thinking hard about the representation of Black women in the media this past week when it became clear that it was now in or en vogue to hate on the affable Tiffany Haddish. Now, make no mistake, I am a queer Black woman. And as a queer Black woman, I knew that Tiffany falling from collective cultural favor was inevitable. Because you see, as Black women, it really doesn't take much. Hate against Black women in this world is always going to be 100 percent guaranteed and given, especially in comparison to love and adoration. And Mo'Nique warned us as much too when she said that the people would soon turn on Miss Tiff even though her newfound success was being used against Mo'Nique as a prime example of why the senior comedian should not be paid by Netflix.
It's that simple. And predictable. What was not predictable is the fact that I didn't think it would happen this fast.
I say this because there are plenty of other women—much to my chagrin—that society has allowed to remain loud, boisterous, and "unapologetic" without immediately dismissing them as "annoying" or "embarrassing." Lena Dunham, Jennifer Lawrence, and, of course, our beloved Cardi B are famous examples, and they have gotten to enjoy that privilege for years. So what's different about them? 
Still, those are easy answers and don't even begin to scratch the surface of the "why are Cardi B and Tifffany Haddish treated so differently by the media?" question. You want some tougher answers? Well, let's start with this one:
It would be fairly disingenuous to talk about all the hate that Haddish is getting without mentioning that her chosen career path is definitely a big part of why this vitriol is being thrown in her direction to begin with.
You see, Haddish is a comedian. Comedy itself is what we would call a performance art, and we all know that the arts are always undervalued for something that is more "productive" in this very capitalistic society. So in their ignorant little brains, they presume that they could easily do a job like Haddish's or any other artist's/comedian's job.
But this couldn't be more far off, because not only is there a method to the madness that is stand-up that these assholes are not privy too, but really GOOD comedians rely heavily on the art of storytelling, and I'm sorry, but I have always firmly been in the camp that believes that that skill is innate and cannot be taught. You either have it or you don't. Sure, you can improve it, but it is not a gift that everyone has. And add that to the fact that Haddish is a Black female comedian and saying that she as such is disrespected and devalued becomes an understatement.
Haddish has gotten as far as she has as a comedian and person in entertainment because she is her full and unfiltered self. And even if one may be tempted to call this a tired shtick of hers, one would also have to admit that this so-called shtick is what is keeping her paid, booked and busy.
But on the flip side of "unapologeticness" being a semi-lucrative way for people like Haddish to get ahead, one must also consider the cultural/sociopolitical side of this. Case in point, many of the comments I saw critiquing Haddish (especially after the Oscars) mentioned how she was too loud, too goofy, and too annoying--particularly when interacting with or trying to get the attention of both white and Black celebrities. I saw many of them even go as far as saying that Tiffany was being "embarrassing."
But my question is embarrassing to whom? Or rather, who is she embarrassing exactly? Haddish has already made it crystal clear that she is fully comfortable with herself and in her skin and therefore suffers no shame. So she can't possibly be embarrassing herself if she has nothing to be embarrassed by. So if she is not personally embarrassed, that alternatively means that she must be so-called "embarrassing" whoever she is supposed to be representing that is not herself. This would most likely be Black women in general, but more broadly Black people—and all these comments from Black folks mentioning how she is "embarrassing" say as much.
But they are also extremely telling too, because when I see their comments about her being embarrassing, I automatically read that as them saying that she is "embarrassing" them—these strangers—in front of white company in particular, especially where the Oscars are concerned. I mean, think about it. Most of these comments didn't crop up until the very-white-but-not-as-white-no-more-thanks-to-#OscarsSoWhite Oscars ceremony happened, and Haddish was her unapologetic self there.
This speaks volumes because no matter how you spin this, this resentment and secondhand embarrassment is ultimately rooted in respectability politics. The people worried about Haddish embarrassing them are really worried about her damaging their view of what Blackness should look like, or rather, how it should behave in public and in the midst of White gaze...when in actuality, they should be worried about themselves and their [nonexistent] careers.
And speaking of worrying about themselves, let me elaborate on that:
Haddish didn't get to where she is right now by shrinking herself, hiding herself, or pretending to be someone else.
She's gotten exactly to where she is by being fiercely and openly being Tiffany Haddish. And it just so happens that her example of freely being herself means that she is free to be hilarious, be loud, be rude, be crude (like in Girls Trip), and be 200 percent OK with jumping over Oscar lines to meet Meryl Streep.
She is truly free. In an extremely personal sense. And because of that and everything she has been through, I am willing to bet my ass on the fact that she is probably not overly concerned with plebeians who have seemingly decided to hate her overnight.
This seems to be Haddish's policy. And it is perhaps this freedom and devoid of fucks that bothers people the most. Because, you see, she is representative of someone living their life with true abandon, and that is a phenomenon that many of us will never have the privilege of experiencing (no doubts due to combinations of racism, capitalism, and etc). This, of course, has caused a lot of us to become bitter and jealous toward Haddish. And honestly? It's not cute...and probably should be unpacked.
And this is all what I would call the center of the great Haddish debate. Many want to argue that Haddish and her act is getting to be too much (which is wrong because as a comedian, it will never be "too much") and that she, again, needs to shrink herself to reign it in. And many will concern troll and argue that asking her to do such a thing has nothing to do with any of the reasons I listed and more so to do with looking out for her "best interests" and making sure her "big mouth" doesn't get her uninvited from all these prestigious events that she has been popping up at. Which, you know, I find absolutely HILARIOUS since it is precisely her "big mouth" that got her into those fancy schmancy places to begin with.
And fortunately for Haddish, that ain't got shit to do with her.