Ohio Man Convicted By Feds After Scamming Over $800,000 From Investors Posing As African Prince
Daryl Robert Harrison ran the con for over six years.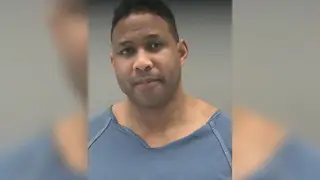 A Dayton, Ohio, man was found guilty of ten counts of fraud charges by a federal jury in a wild story of diplomats, the Lord and dollars.
According to the Department of Justice (DOJ), Daryl Robert Harrison conned at least 14 people out of over $800,000 after portraying himself as Ghanaian royalty and a prophet. Harrison was convicted of wire and mail fraud as well as tampering with witnesses on September 16 in the Southern District of the DOJ. District Magistrate Judge Michael J. Newman heard the case.
Posing as Prince Daryl R. Attipoe and Prophet Daryl R. Attipoe, the 44-year-old man scammed his way to the monetary windfall by hustling innocent victims into investing in a nonexistent trucking and mining business in Africa. He claimed he was directly tied to the companies and promised investors a ridiculously high rate of return on investments. For over six years, the scammer propped himself and his stepfather as pastors who convinced congregants from Power House of Prayer Ministries Church to buy into their plan.
The "religious leaders" would hold services throughout Ohio and Colorado.
They used church funds to rent a home in Colorado, take trips, procure luxury cars and live their best lives.
Harrison was indicted for his crimes in May 2020. He faces up to 20 years in prison, and Congress sets the max statutory punishment.