Tyrese Gibson And Terrence Howard Joined By Lil Yachty And More For 'The System' Action Film
The red band trailer was released this week.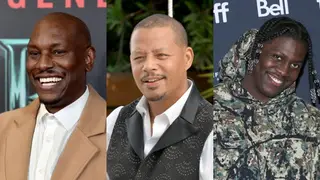 The System is slated to hit theaters later this month, but the full trailer for the Dallas Jackson action film is now here.
The movie stars Tyrese Gibson as Terry Savage, a retired marine who finds himself working for the local police after he gets caught robbing drug houses to pay for his daughter's medical treatment.
Subsequently, Savage is assigned to do undercover work and expose the corruption of a private prison led by warden Lucas Fisher, portrayed by Jeremy Piven. After engaging in a fight, he's taken under the wing of Bones (Terrence Howard) and forced to enter an underground fight ring hosted by Joker, played by Lil Yachty.
The film, scheduled to hit the silver screen in 2023, was written by Jackson and was produced by Gibson alongside Bryan Lord, Petr Jaki and Joe Di Maoim. Martin J. Barab, Matthew Helderman, Luke Taylor, Grady Craig, Arianne Fraser, Delphine Perrier, JJ Caruth and Caleb Ward serve as executive producers.
Watch the trailer for The System below.