Wendy Williams Gags With Disdain Over Show's Final Episode
The former daytime talk show host shares her feelings about how things came to an end.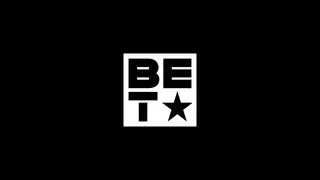 The not-so-grand finale of The Wendy Williams Show finally has some commentary from the creator herself.

Wendy Williams expressed disdain to the NY Post after her eponymous show, which launched into national syndication in 2009, met an unceremonious end on June 17 at the hands of production company Debmar-Mercury.

"There was nothing I liked about the [final episode of] 'Wendy Williams Show,' the 57-year-old shared.

Emceed by recurring guest host Sherri Shepherd, who first stepped in for Williams in February as the latter dealt with health issues, the last episode proceeded to only serve as a video tribute to the longtime daytime talk show host.

As BET.com reported the other day, Norman Baker, the show's de facto on-set producer, said that how things came to an end was "above him," and chalked up his time there as an "unforgettable event."
RELATED: Wendy Williams Placed Under Financial Guardianship, Claims Wells Fargo Misconduct

When The Post asked why Williams never appeared during the mid-June finale, she responded with, "[Debmar-Mercury] didn't ask me to do that, so I didn't. I sat in my apartment and I watched it. And [I was] like, 'Eek!'" And without directing any ill will toward the producers, she believed that her exclusion from the show's closing was a production misstep.

"Debmar-Mercury, in my opinion, should have done it with [me], not these other people on 'The Wendy Williams Show,'" she said, adding, "Except for Fat Joe."

In the weeks since her show went permanently dark, Debmar-Mercury deleted The Wendy Williams Show's Instagram account, as well as its high-trafficking YouTube channel.
Up next for Williams is a podcast, tentative titled The Wendy Experience, gleefully saying, "If you're extremely famous like I am, [hosting a podcast] will make more money than being on 'The Wendy Williams Show.'"
"What I want to do is a podcast, and I want to have a restaurant," she continued, noting that there's no set release date for her show or the opening of her eatery — a seafood-centric parlor that she'd like to establish in either New York City or her home state of New Jersey.