Guess Who Blac Chyna Allegedly Hasn't Invited to Meet Her Baby Girl
One person is yet to come around.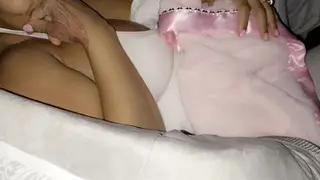 Now that Rob Kardashian and Blac Chyna have had their baby girl, they're now at home enjoying being new parents. Though almost the entire Kardashian clan has reportedly met the new addition, one in particular hasn't come around yet: Caitlyn Jenner.
According to Radar Online, an insider revealed that Rob's estranged former stepmother hasn't met Dream Kardashian just yet.
"Caitlyn and Rob are not as close as they used to be when Caitlyn was Bruce, by any means," the insider said.
Though they may not be as close, Rob and Caitlyn are still on pretty good terms, though.
"Rob and Caitlyn do not have any [bad] blood with each other," the source revealed. "It's not like that at all."
The source also explained that Caitlyn hasn't come around not because she and Rob aren't close, but because she doesn't favor Blac Chyna since she's had to come to the defense of Chyna's former rival and her daughter Kylie Jenner.
"Caitlyn has had to come to Kylie's defense many times in the past when Kylie felt like she was being bullied by Blac Chyna," the source said. "Both Blac and Caitlyn know this... Even though Caitlyn is not technically Dream's grandmother, she definitely wants to meet Dream."
See how Chyna and Rob cashed in on the birth of their daughter in the video above.