Child Sexual Abuse: Adults Must Learn the Symptoms and Not Fear to Act
Child sexual abuse affects thousands of children each year. Educating yourself about the signs of child sexual abuse and learning how to report it can help keep your family and community safer.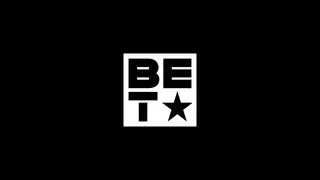 Although child sexual abuse has been thrust into the national spotlight recently in the wake of the allegations made against former Penn State assistant football coach Jerry Sandusky, the issue will remain a critical one long after the embattled coach's name recedes from headlines. Educating yourself about the signs of child sexual abuse and how to report it if you suspect an incident will help stem abuse in the future.
Each year, nearly 80,000 incidents of child sexual abuse are reported to authorities and yet many more go unreported due to fear, shame and the inability of responsible adults to report suspected abuse. Nationally, it is estimated that nearly six million children are abused each year and according to the American Academy of Child and Adolescent Psychiatry, the long-term emotional and psychological effects of sexual abuse can last a lifetime.
Among African-Americans, abuse is often unreported by adults and left untreated by adult survivors of the abuse due to feelings of fear and shame and a community legacy of silence, says African-American sexual abuse activist and incest survivor Sylvia Coleman.
Coming to terms with her childhood abuse as an adult, Coleman began reaching out to other survivors personally and through her website, Black Sexual Abuse Survivors.
"What was striking to me is the fact that many [Black] women I was running into were using food to cope with this experience that happened in their life but they couldn't see the link between their habits and the events that happened to them," Coleman told BET.com.
Coleman said that in addition to observing many Black women cope with unhealthy habits such as overeating, she saw others endangering their own children just as they had been.
"It also disturbed me that I was meeting a lot of women who were in severely dysfunctional relationships that were also exposing their children to perpetrators, so the cycle of abuse was continuing," she said.
Similar problems occur among African-American men, Coleman says, with many neglecting to seek help for their abuse later on in life and accepting their trauma as a part of growing up.
"Many of the [Black] men I talked to had experiences sexual abuse at a young age and many of them didn't even realize that they had been violated and viewed the abuse as a rite of passage into manhood," Coleman said.
What you can do if you suspect a child you know is being abused:
1. The first thing to do if you suspect anything is to report all suspected abuse to your local Child Protection Agency. If you suspect abuse by someone who is not a family member, report it to the police or district attorney's office. Reporting is anonymous and if a report is made in good faith there is no danger of being prosecuted.
Many States have local or toll-free telephone numbers that you can call to report suspected abuse. For states not listed or if calling from out-of state, call Childhelp, 1-800-4-A-Child (800-422-4453).
"Child molesters work very hard to keep their abuse a secret so people will rarely see things that are very specific," Alison Feigh, a community safety specialist for the Minnesota-based National Child Protection Center, told BET.com. "What you will see is a series of boundary violations, where adults are acting inappropriately around children and doing things that are making you uncomfortable or concern for children's safety. We always suggest to report when you suspect something is wrong because that may prevent abuse from happening or if it is happening, prevent it from happening in the future.
According to the Rape, Abuse and Incest National Network (RAINN), some other warning signs include a child regressing (starting behavior such as thumb sucking), withdrawing or having inappropriate knowledge of sexual interaction as well as other physical warning signs, said RAINN spokesperson Katherine Hull.
In addition, RAINN also operates a confidential national sexual assault hotline at 1-800 656-HOPE and online.
Also, if you want help working through your childhood abuse as an adult, you can visit AfricanAmericanTherapists.com and find someone to talk to near you.
BET Health News - We go beyond the music and entertainment world to bring you important medical information and health-related tips of special relevance to Blacks in the U.S. and around the world.