Beyoncé Partners With NAACP For Black-Owned Small Business Fund
Here's how business owners can apply to receive up to $10,000 in grants.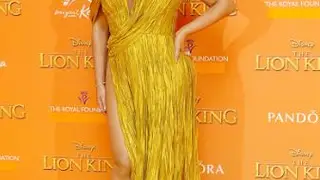 The NAACP unveiled via its website that the organization has partnered with Beyoncé to create a fund to support Black-owned businesses.
Through a new partnership with BeyGOOD's Black Owned Small Business Impact Fund, the NAACP will be distributing grants of up to $10,000 to Black-owned businesses in select cities across the U.S. 

Specifically, the fund aims to help business owners that suffered any damages or lost property amid the wave of unrest that swept the nation in response to the police killing of George Floyd.

"Over the last couple of months, the pandemic and outpours  for justice throughout the Black community and across the country has been felt in every imaginable area of our lives, including in how our local businesses continue to operate," the announcement read. "The challenges of Black business owners navigating in the climate cannot be understated, as the effects of uprisings across the nation have led to many businesses being placed in dire straits due to damages and other small business needs."

This partnership comes after Beyoncé previously unveiled her Black Parade initiative via her website in mid-June to promote Black-owned businesses across different industries. Soon after, she released a single of the same title in commemoration of the 155th anniversary of Juneteenth, with all proceeds going to Black-owned businesses in need. 

The application process is now open on the NAACP's official website. Business owners have until July 18 to apply. 

To be eligible, businesses must be located in Houston, Atlanta, New York, Los Angeles, and Minneapolis. Selected recipients will be notified on July 31 via https://www.beyonce.com/.