People Are Celebrating This Teen's Powerful #BLM Prom Dress
Milan Morris's gown included images of Trayvon Martin, Sandra Bland, Tamir Rice and others.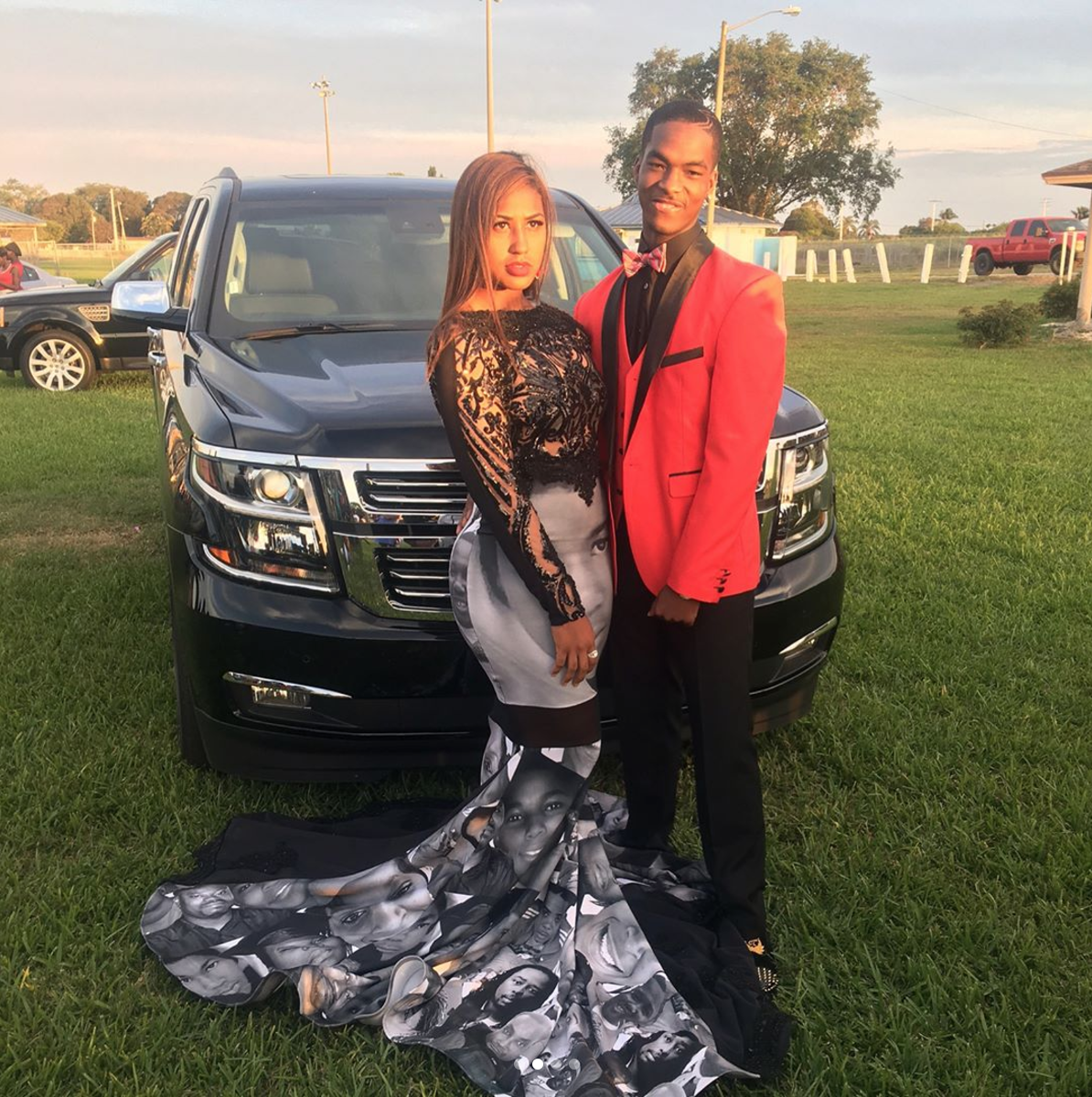 For high schoolers around the country, prom season is filled with date proposals, limo reservations, hair appointments and dress shopping. Prom night is a chance for men and women to get dressed up in their most sophisticated outfit and dance the night away.
However, as the socially relevant topics of the country make their way into pop culture, more teens are using prom as a way to make a statement.
17-year-old Milan Morris decided to use her special night to pay tribute to many of the victims of police brutality and racist killings. 
Morris, a senior at Cardinal Newman High School in Florida, commissioned a local designer to create her one-of-a-kind look

Images of Sandra Bland, Michael Brown, Travyon Martin, Tamir Rice and other slain Black men and women were used for the pattern

Florida-based designer Terrance Torrence has been working since last year to create a Black Lives Matter gown

"It was powerful. It was art. It was surreal. It spoke volumes," Torrence told Essence. "It was powerful and a movement and I  knew people would respond to it."

When Morris shared photos of the dress, many people celebrated the teen for making a bold statement during her prom night

However, there was a decent number of people who were down with the idea but not crazy about the actual design

What do you think of Morris's dress? Let us know in the comment section below