Missy Elliott To Have Virginia Street Named After Her
"Missy Elliott Boulevard" will soon be unveiled.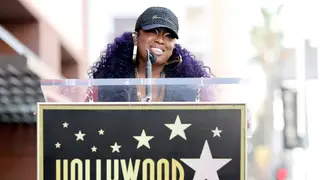 Missy Elliott is getting her flowers while she can still smell them.
On Tuesday (August 9), Portsmouth, Virginia City Council unanimously voted to rename a street "Missy Elliott Boulevard."
According to the Roanoke Times, McLean Street is currently the title of the road that will be named after the Portsmouth Hip Hop legend and is adjacent to the Victory Crossing Shopping Center and Tidewater Community College.
"I am forever GRATEFUL🙏🏾 P-TOWN🙌🏾 VA #757 LOVE💜" she tweeted.
This is just the latest distinction bestowed upon Missy Elliott. The Grammy-winner has been elected into the Songwriters Hall of Fame, won the Michael Jackson Video Vanguard award in 2019, and last year, she joined the Hollywood Walk of Fame.