'College Hill: Celebrity Edition' Season 2 Post-Grad Updates
What has the cast of 'College Hill: Celebrity Edition' Season 2 been up to since graduating?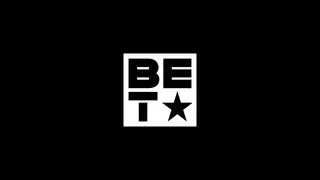 College Hill: Celebrity Edition Season 2 is streaming on BET+ and airing on BET. In season two, Ray J, Iman Shumpert, Joseline Hernandez, Amber Rose, Kwaylon "Kway" Rogers, Parker McKenna Posey, Tiffany Pollard, and O'Ryan attended Alabama State University, where they worked toward obtaining a certificate in multidisciplinary studies. There was a lot of chaos and turbulence on their journey that ended with Amber Rose and Joseline being dismissed early, but now that it's over, the entire cast is still thriving. Here's what they're up to now. 
Since completing his certificate, Iman Shumpert and wife, Teyana Taylor, have split. It seemed to be an amicable split and the two claim they are still friends and in a healthy co-parenting relationship. He also has a podcast that examines what it means to be a man in this world and continues to release music. 
Ray J has been booked and busy. He's still running Raycon Global and appearing on various reality TV shows such as "Ms Pat Settles It!" and "Love and Hip-Hop Miami." 
She was a promising student, but the fight caused her to be dismissed before completing her certificate. She is still making the rounds on her Zeus shows. TV interviews, and she has a case pending for attacking several police officers during another brawl that got out of control. 
Amber Rose was also involved in the fight that caused her to be dismissed from the university before completing her coursework. Amber Rose has been mostly low-key but is still very active on social media and is still doing interviews and photoshoots here and there. 
Kway is still active on social media, acting, creating skits, and working on entrepreneurial ventures like his Smackem Sauce. He was sued in 2021 for stealing a sauce recipe, but as of fall '22, it seems the lawsuit was dismissed. 
Parker McKenna is still momming, and acting. According to IMDB, her last two movies were released this year. "Rock the Boat" is streaming on Tubi, and "Wake" is a thriller on BET+. 
Tiffany Pollard is on another reality TV show, "House of Villains," where some of reality TV's most infamous villains compete for a cash prize. Pollard recently got voted off and, as a result, infamously read Omarosa, the villain who plotted to get her kicked out for filth.    
O'Ryan was chill in the house and had a flirtation with New York that didn't go anywhere but was fun to watch. These days, he's active on social media and recently shared an image from a new photoshoot. He also seems to have erotic parties. You can sign up for more information here.