Khloé's BFF Malika Responds To Fans Calling Her Out For Hypocrisy Over Jordyn Woods Cheating Scandal
The 'KUWTK' pal has her own history of dating married men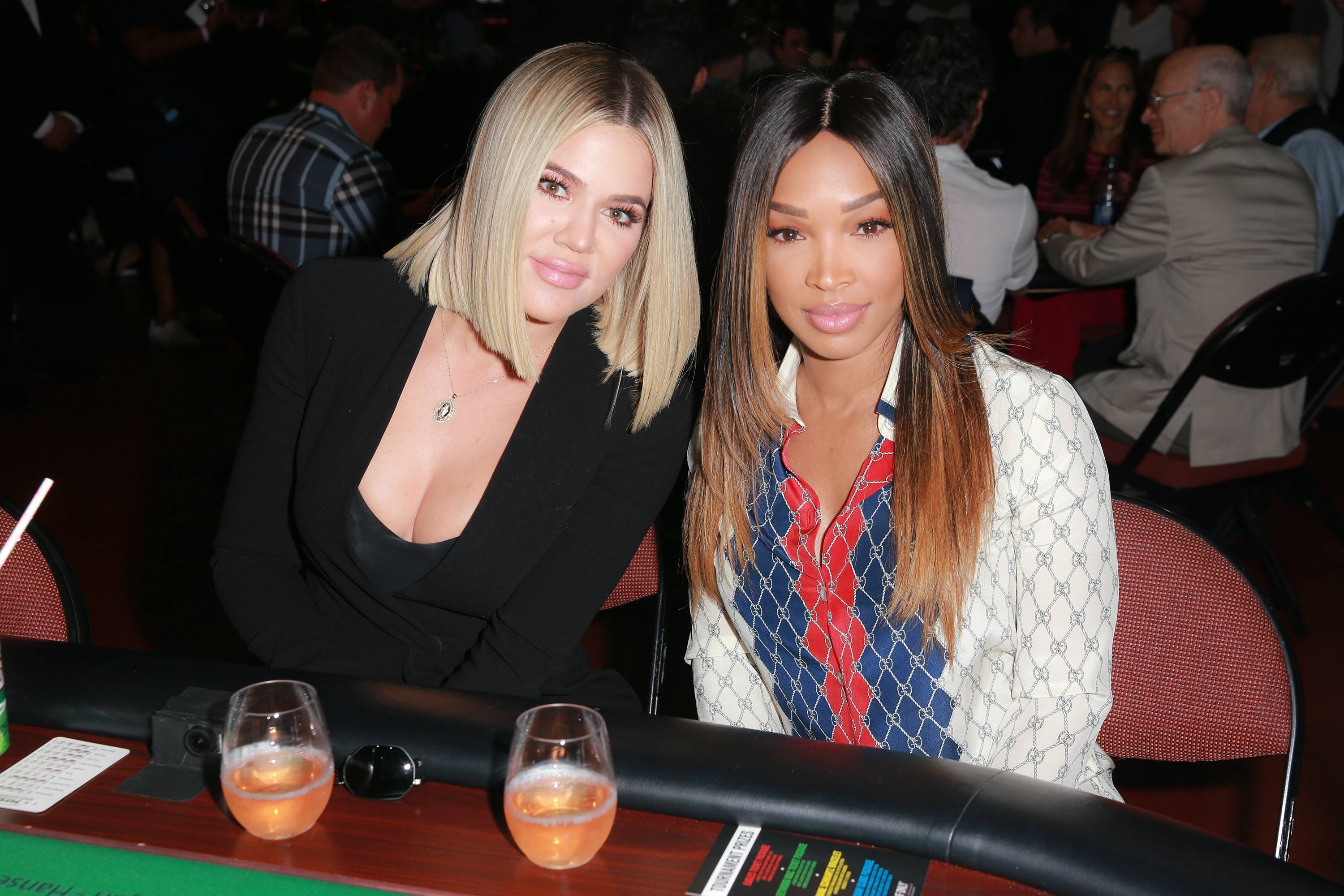 Khloé Kardashian's bestie, Malika Haqq, has been her ride-or-die for years, but it seems as her loyalty has recently come at a cost after she slammed Jordyn Woods for allegedly coming between the reality starlet and her man, Tristan Thompson.
In response to her multiple criticisms of Jordyn's alleged actions, Malika is being called a hypocrite as fans dug up her past romances, with one of them allegedly involving a taken man.
Following Jordyn's post teasing her forthcoming appearance on the Facebook Watch series Red Table Talk, Malika took to Instagram and posted a quote that read, "The most important promise you can keep is a promise to yourself."
When a fan dubbed her "best friend goals" for remaining by Khloé's  side throughout the messy ordeal, she responded, "I've been wrong before and I'll be wrong again but I damn sure wouldn't make excuses (alcohol) in an interview to gain self pity and save face."
Fans concluded that her comment was made in reference to Jordyn's claim that she was "blackout drunk" when she hooked up with Thompson.
Malika's judgment, however, only led to fans reminding her of her past relationship with late rapper ChinxDrugz, who, while they were together, was reportedly married or engaged to another woman.
Malika, in response, took to Instagram to address the chatter, admitting that her past behavior was inexcusable.
"I choose to believe what I wanted to believe," she wrote. "I was wrong for that. WRONG IS WRONG. I'm not excusing myself or anyone else. I made my bed so I had to lye in it. Trust I took my L."
See her full post, below:
Of course, Khloé herself has been accused of romantic overlapping — Thompson's ex Jordyn Craig was eight months pregnant with his child when the two got together. The only thing we know is that everyone makes mistakes, and Jordyn Woods will have a chance to tell her side of this particular story on Red Table Talk tomorrow.