Chris Brown Engages in Twitter Fight with Odd Future
Breezy takes on the rowdy upstart rap crew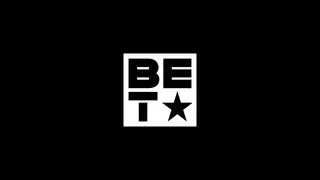 It was only a matter of time before R&B star Chris Brown and rap group Odd Future went head to head, but who knew Breezy would be the one to initiate it? 
Although Odd Future front man Tyler, The Creator has repeatedly made jokes about the Chris Brown and Rihanna domestic violence incident on his Twitter page and has also referenced it in his music, Brown hadn't yet responded until, perhaps last night [June 2] when he made a general statement on his Twitter page, "All this demonic music is wack as s--t! What happened to people being happy? #yeahisaidit." 
Above all else, the up-and-coming rap group is known for their dark lyrics and even darker music videos. Tyler, The Creator's right hand man and fellow OF member Hodgy Beats took the statement personally and responded, "this n---a @chrisbrown mad because tyler be talking bout him beating rhianna up. n---a don't be mad n---a you did it… im done here. this gold hair niggas a frog." 
Then Tyler chimed in sarcastically saying, "Why is Chris Brown Talking So Much S--t About Metallica? Weird," before directing his comments specifically at Brown "@chrisbrown Dude 'Look At Me Now' Is My S---. I Really Like That Song. It Makes Me Feel Like, Invincible, Like, I Can Just Punch Something…. @chrisbrown Anyway, If You Ever Need BEATS, Let Me Know, They HIT HARD. Peace Fam. And Congrats on That Double Plat." 
Tyler's clever use of homonyms and sly reference to how much Chris Brown's latest yet-to-go-platinum album F.A.M.E. surely wasn't lost by any of the Twitter spectators following the fight or Brown, so of course the back and forth didn't end there. 
After Chris Brown tried to clear the air by tweeting, "I never mentioned @Fucktyler or any of them N----! General statement and your hype man @Hodgy caught feelings! #niggasthatfeelguilty," the rest of the conversation between Beats and Brown continued with each taking weak jabs at one another.
Hodgy called Brown a "p---y n---a" and told him "go and hug your pillow" while Brown downplayed the entire thing making Hodgy sound like he was initiating the argument to gain Twitter followers. 
Tyler the Creator and the rest of the Odd Future clan are no strangers to beef. As previously reported, Atlanta rapper B.o.B responded to a line from Tyler's "Yonkers" that dissed him and fellow "Nothin' On You" singer Bruno Mars with "No Future," a diss record of his own.