New Music Monday: Latto, The Weeknd, And Shenseea Start Your Week With A Fresh Batch Of New Tunes
Tune in every Monday to catch songs you need to add to your rotation.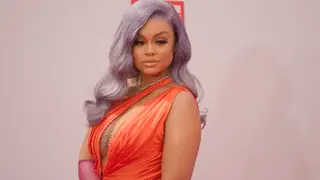 Keeping up with all the new music released each week is challenging. Something new comes out just as you fall in love with a song, album, or artist. Being a music fan today is enjoyable but also challenging.
However, you can relax knowing that BET has you covered with our weekly New Music Mondays piece, highlighting some of the most recent performers, sounds, and trends in hip-hop, r&b, afrobeat, house, and more.
You'll discover a variety of well-known (and less well-known) musicians and up-and-coming artists. Here are ten new records to start your week, led by Latto, The Weeknd and Shenseea.
Latto (feat. Cardi B) "Put It On Da Floor Again"

Cardi B slays another feature, this time, on Latto's hit single "Put It On Da Floor Again," which dropped on Friday.

The Weeknd (feat. Playboy Carti & Madonna): "Popular"

Off of the HBO series The Idol's soundtrack, The Weeknd joined forces with Playboy Carti and Madonna for "Popular."

Shenseea: "Sold Out"

Grammy-nominated Jamaican artist Shenseea releases her new sing "Sold Out," produced by London On Da Track.

Bring Me The Horizon (feat. Feat. Lil Uzi Vert & Daryl Palumbo): "AmEN!"

Hardcore outfit Bring Me The Horizon surprises fans with a new single "AmEN", featuring Lil Uzi Vert and Daryl Palumbo.

CHIKA: "Requiem For a Dream"

CHIKA returns with her first new single since 2021 with "Requiem For a Dream."

JELEEL! (feat. Chow Lee): "Confetti"

Los Angeles-born rapper JELEEL! decided to head to the East Coast for a party in the streets of New York for his new video "Confetti."

Trinidad Cardona: "Monkey"

Trinidad Cardona dropped a new single last week with "Monkey" while he was working on his Def Jam debut album.

Stella Santana: "Attention"

Rising artist and Carlos Santana's daughter Stella Santana releases her new single "Attention" 

RXKNephew: "I Love My Girlfriend"

In honor of Rihanna co-signing his song "I Love My Girlfriend," RXKNephew re-released the track.

Bonus Heat #UpAndComing: Check out SCY Jimm's brand new song/video "Set in Stone"

It's one of our new favorites!