Federal Prosecutors Recommend At Least 25 Years For R. Kelly
He leveraged his fame to systematically 'prey upon children and young women for his own sexual gratification,' prosecutors say.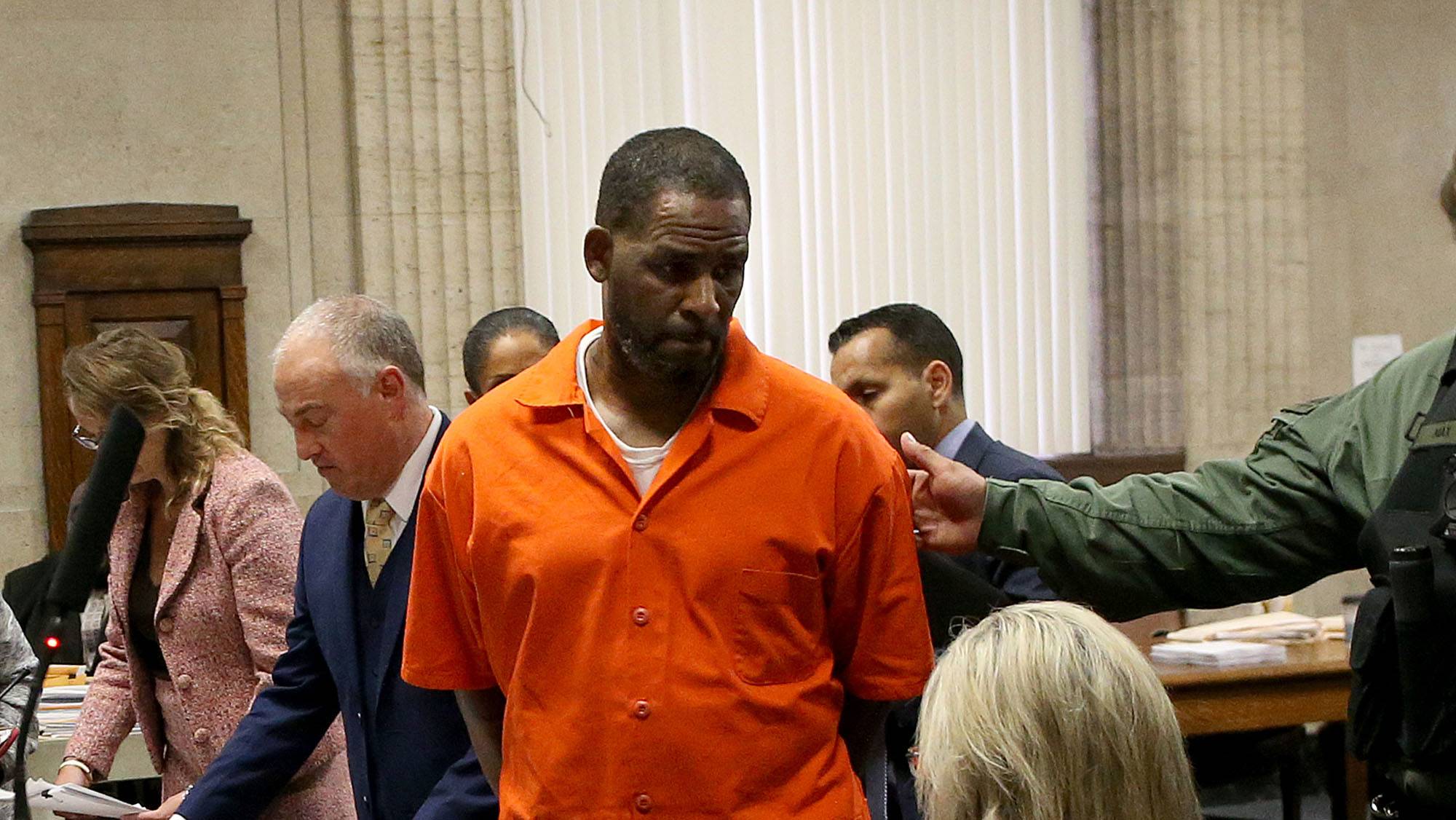 Prosecutors involved in embattled singer R. Kelly's sex trafficking conviction don't want the disgraced R&B superstar to get off lightly.
In a memo filed on Wednesday (June 8), the prosecutors said the "I Believe I Can Fly" singer should serve at least 25 years behind bars, the Associated Press reports.
A judge is expected to sentence Kelly, whose full name is Robert Sylvester Kelly, later this month. Kelly's legal team has argued that he deserves only a maximum of 17 years in prison based on federal sentencing guidelines.
A New York jury found Kelly, 55, guilty in September on all nine counts of racketeering and sex trafficking in the high-profile case, which featured hours of graphic testimony from the singer's accusers and eyewitnesses to his behavior.
His crimes included having sex with multiple underage girls and bribing an Illinois public official to obtain a fake ID to marry the then 15-year-old singer Aaliyah when he was 27. Prosecutors argued that the star leveraged his music career to operate a racketeering criminal enterprise.
To support the argument for a lengthy sentence, the prosecutor underscored that Kelly used his "fame, money and popularity" to systematically "prey upon children and young women for his own sexual gratification."
"He continued his crimes and avoided punishment for them for almost 30 years and must now be held to account," the memo stated.
The prosecutor also recommended that the judge fine Kelly between $50,000 to $250,000, CNN reported, adding that making the punishment fit the crime would also act as a deterrent.
"While the government doubts that the defendant will be deterred, a lengthy sentence of imprisonment will serve to deter others -- including those with wealth, fame and the outsized power such status brings -- from engaging in similar crimes," the memorandum said.
"This is particularly so given the high-profile nature of the defendant and the likelihood that the length of his sentence will be widely publicized."