Sprite Is Bringing Spicy Joy to Friendsgiving
Enjoy great conversation, authentic connections and an array of delicious side dishes paired with a holiday favorite, Sprite Winter Spiced Cranberry.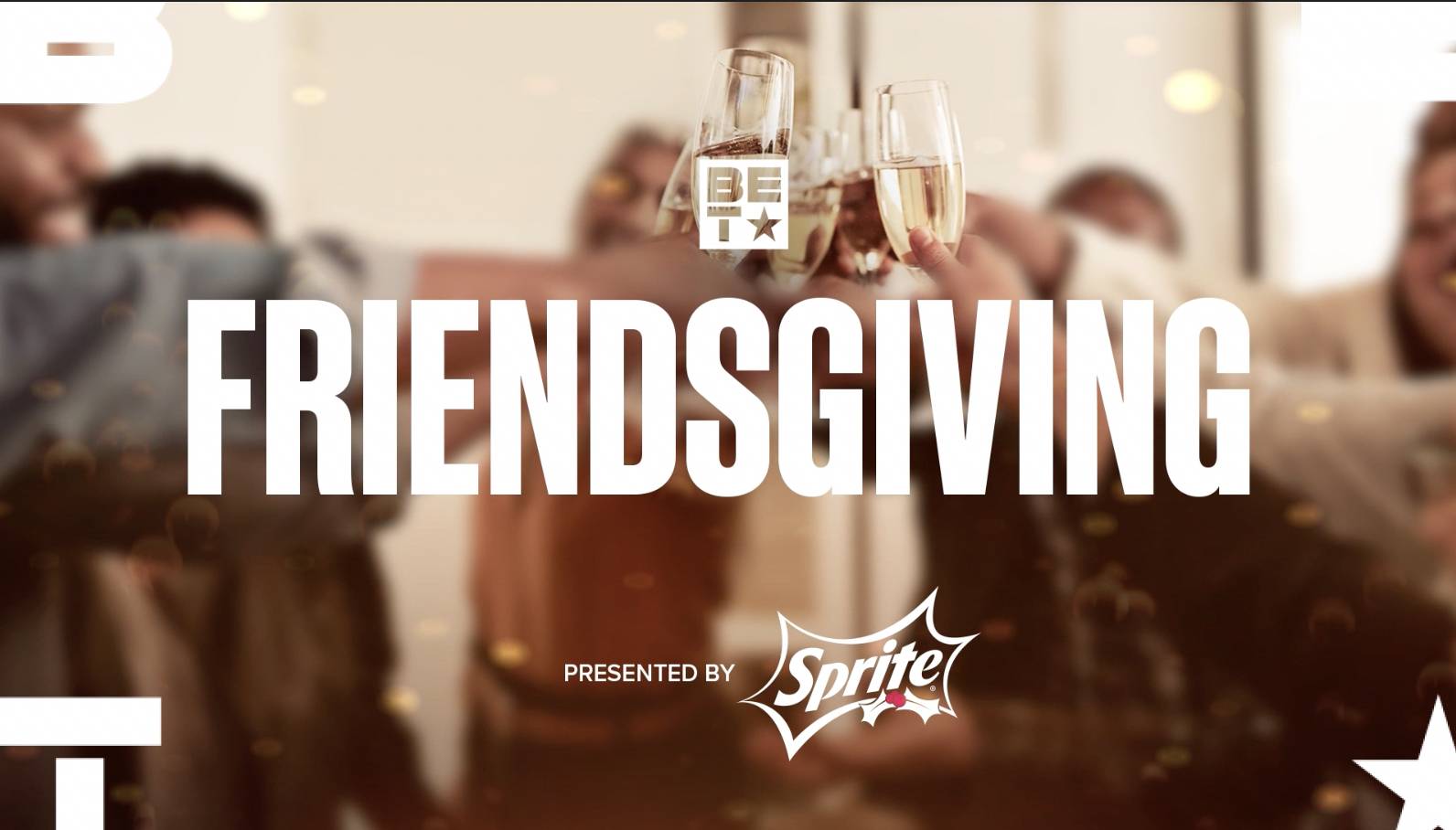 The start of the holiday season is upon us. A time for you and your chosen family to gather around the table, laugh hard enough to cry, watch a football game or four, or play a serious game of Spades. It's a time to unapologetically pile your favorite yummy foods on your plate, or for those who prefer the "low vibration" option, go ahead, and add a tiny sampling of everything without going overboard.
What is Friendsgiving, you might ask? Typically, it's an alternative for people who prefer or may not be able to spend the day with relatives during the days before or after Thanksgiving Day. Friendsgiving is an intentional gathering of your closest pals to talk about things you probably wouldn't say around grandma.
Along with turkey, chicken and ham, there are a few classic side dishes that are an absolute must when getting together. Here are some of the foods that will make it a celebration to remember.
Mac and Cheese

Everybody knows this beloved side dish is basically a staple at any Friendsgiving table. Whether you like it topped with breadcrumbs, mixed with a dash of mustard seeds, or a five-cheese blend, if you bring this steamy, cheesy dish to your friend's house, you're sure to be the talk of the town. However, don't say we didn't warn you ahead of time. Make sure it's cooked just right because this is a side dish that cannot go wrong. If so, be prepared to never receive the assignment ever, ever again.

Candied Yams

This classic Southern treat adds flavor to any meal and has become one of the more popular Friendsgiving dishes over the years. It has just the right amount of mouth-watering sweetness. Some cooks add marshmallows on top, but most make it with a special blend of butter, cinnamon, and nutmeg. We should note that one of the things that makes this time of year so special is the union between mac and cheese and yams. Their proximity on your plate just screams holiday flavors.

Pumpkin Pie

What's not to love? It's perfectly spiced, delicious and Thanksgiving iconic. There's no holiday celebration without pumpkin pie. It's a classic fall and winter dessert that may be similar in taste and texture to sweet potato pie but has its own set of die-hard fans. You can debate with your crew whether it's truly the perfect ending to your Friendsgiving day feast.

Sweet Potato Pie

Sweet potato pie is arguably the most popular of holiday pies. While it's lighter on the spices than pumpkin pie, it's not lighter on the scrumptious taste. There's no denying how important this classic Southern style dish is to your potluck. Whether cooked from scratch using grandma's recipe or your favorite store-bought option, your friends will thank you for blessing their table with one of the most quintessential desserts.

Cheese & Cracker Plate

There's nothing worse than when the hunger pains take over with little to no options to fill your empty stomach. A cheese and cracker plate provides the right amount of food to keep you satisfied while leaving room for the main dishes. A charcuterie board has a little bit of everything that everyone can enjoy whether it's different types of cheeses, fruits, vegetables, sausages, smoked meats, condiments of your choice and, of course, a Sprite Winter Spiced Cranberry to finish. There are so many ways to spice up the board to your liking.

Sprite Winter Spiced Cranberry

There's no better way to top off a delicious meal with your friends than with a crisp, cold refreshing Sprite Winter Spiced Cranberry. The addition of cranberry is synonymous with the holidays and can be oh, so comforting flavor. And for those who are looking out for friends who need to limit the amount of sugar they intake, you can also purchase a Sprite Winter Spiced Cranberry Zero Sugar option.

A group of your besties along with these delicious side dishes will make your Friendsgiving celebration one for the books. Time to grab a chair, forks up and dig in.