Halle Berry Talks To Tamron Hall About Her Love Life, Plus Explains Why She Will 'Never Settle Again'
Also, find out what we know about the actress' impromptu "commitment ceremony" to Van Hunt.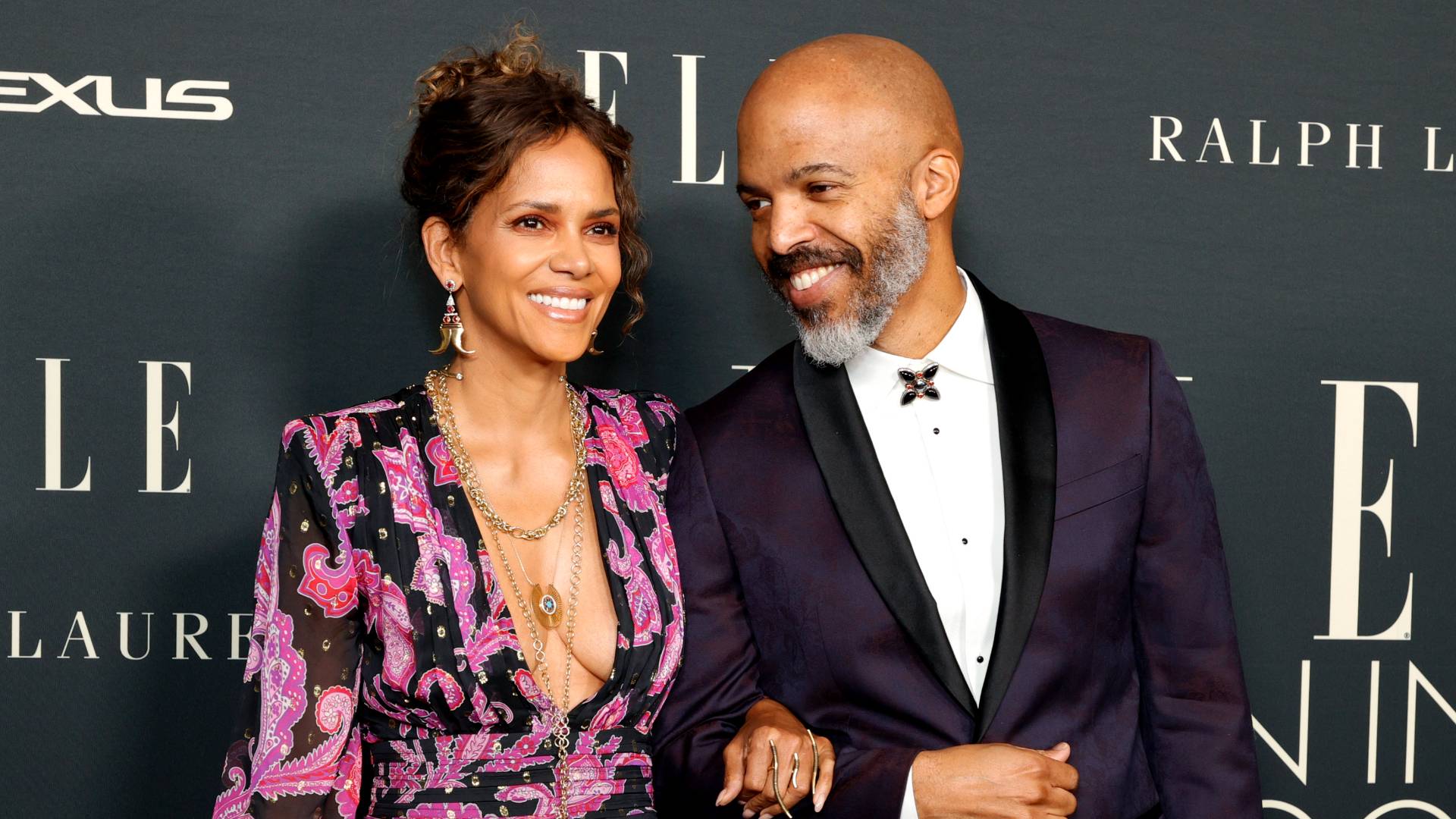 Halle Berry is in love! While chatting with Tamron Hall about her directorial debut, the stylish actress opened up about the early days of her relationship with partner Van Hunt.  Here's what we know about Berry's love life, including why she'll "never settle again."
On Tuesday (Nov. 23), Halle Berry opened up on the Tamron Hall talk show about falling in love with singer-songwriter boyfriend during the quarantine. According to the famed beauty, there's strength in getting to know someone without physical distractions.
"If I could go back and tell my little self one thing, I would tell myself to start a relationship this way," the 55-year-old shared before explaining, "We met in COVID, so there was no physically getting together. We met [purely] through talking on the phone, writing each other letters and text messages or emails. We didn't even FaceTime or do anything. We were just listening to the sound of each other's voice, listening to the words."
The mother-of-two went on to express why she believes the long-distance relationship allowed her to clearly weigh out if this relationship was worth putting her full emotion into.
"I was hanging on every word and I said, 'If I see one flag I'm outta here.' I was like, 'No more. No more. I'm ready to really find someone that's really right for me.' And because we hadn't met there was nothing at stake yet."
Later in the interview, the joyful beauty explained why she's never going to settle again in her love life.
"Going into this phase of my life, I was very mindful when I was manifesting for myself and realizing I would never settle again. I would go without before I would go with the wrong [choice] or something that wasn't servicing me. And meeting this way, there was nothing to do but talk and get to know, and I really got to understand that this was a person for me, and only I know that it's different because only I know I've gone about it differently. So therefore, I can confidently say, 'This is my person,' because I was in love with this person before I ever met this person. And that's never happened to me—ever!"
How inspirational. In case you're wondering, the lovebirds have been together for over a year now. The pair has even had a "commitment ceremony."
According to Halle, her 8-year-old son made their union official by pronouncing them "man and wife" from the backseat of a car.  "We're not married... That's our commitment ceremony. It's silly. It's sweet," Berry revealed during an appearance on Live With Kelly and Ryan, reports People.