Audio Reveals Boyfriend of Django Unchained Actress Sided With Cop
Brian Lucas seemed sympathetic to police after incident.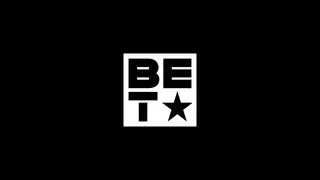 The plot thickens even further in the incident involving Django Unchained actress Danièle Watts and her boyfriend, Brian Lucas. Days after the actress was cuffed and detained allegedly for showing affection to her man, eyewitnesses revealed that the "affection" may indeed have bordered on indecent exposure. (Grainy photographs seem to imply that the couple were having sex in their car in broad daylight but Lucas claims the photos prove they were just "making out.")
Now, new audio leaked to the media reveals that Lucas was siding with cops at the time of the arrest. "This is a very sensitive subject to her. You know, the Black and white," Lucas explained to the officer while his lady was in cuffs. "This is about the third time we've gotten accosted for it."
"It's not as sensitive to me because I understand where you're coming from," he continued. "She's just using it as her crutch. It's fine. You get used to it after a while," the officer replied.
"I bet," adds Lucas. "I understand your job so...I know you don't wanna deal with stuff like this. This is not a protect and serve issue."
"[Watts] needs to not see everything in Black and white. If a Black officer had pulled up..." the officer replied.
"...it would've been the same thing," responds Lucas. "In the future, that might be what has to happen for her to… Hey, I'll bring that up. That's a good idea. Thank you. I'll share that with her and I'll do that from a perspective of you not sharing that with me, but like, 'Hey babe, what if it was a Black cop? Would it be the same thing?'"
It's hard to tell whether Lucas was simply trying to talk the officer down from arresting his girlfriend or if he was actually throwing her under the bus, but the audio certainly demonstrates a different tune from the Facebook rant he posted after the couple had been let go.
"Today, Daniele Watts & I were accosted by police officers after showing our affection publicly," he posted. "From the questions that he asked me as D was already on her phone with her dad, I could tell that whoever called on us (including the officers), saw a tatted RAWKer white boy and a hot bootie shorted black girl and thought we were a HO (prostitute) & a TRICK (client)."
He continued, "Our freedom isn't freedom folks, when people can abuse others with no reason or evidence at all just because they 'think' they have been given the power by people that are ONLY equal to us."
BET.com is your #1 source for Black celebrity news, photos, exclusive videos and all the latest in the world of hip hop and R&B music.
Click here to subscribe to our newsletter.
(Photo: AP Photo/KABC-TV)