Atlanta Pastor Creflo Dollar Arrested
Authorities say Atlanta pastor Creflo Dollar kicked and punched his teenage daughter during a scuffle over a party.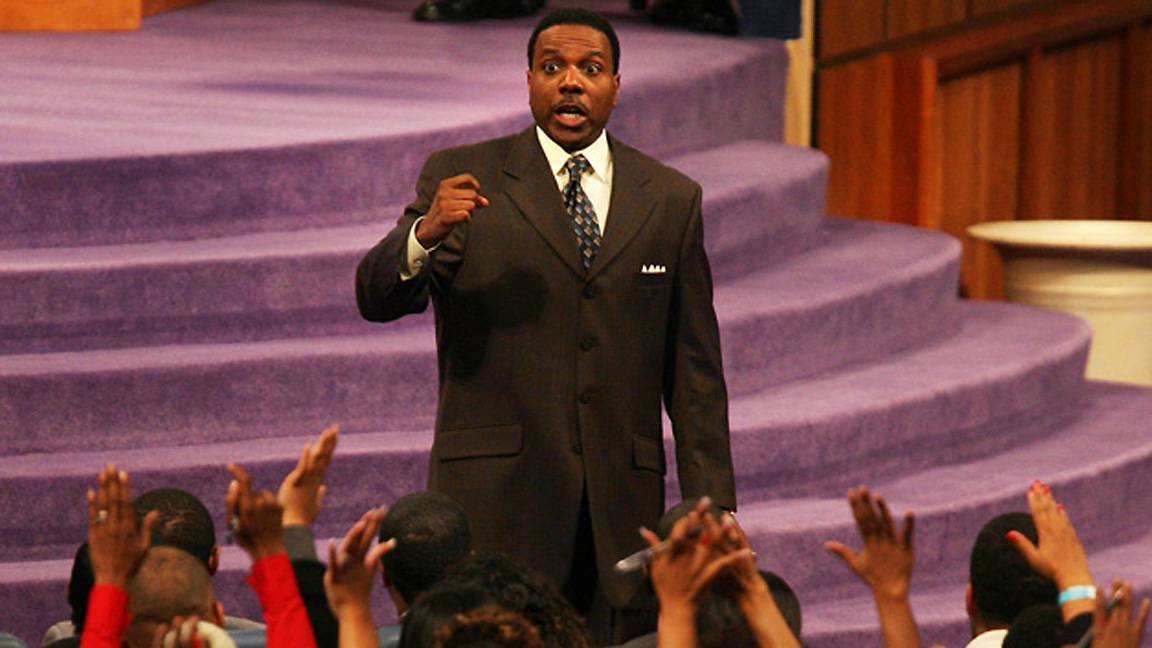 Atlanta pastor Creflo Dollar was arrested for battery early Friday morning follwing a scuffle with his 15-year-old daughter who wanted to attend a party, a local Atlanta news station reports:

"According to the police report from the Fayette County Sheriff's Office, Dollar's daughter called police around 2 am. to say that her father attacked her after they argued about whether the daughter could attend a party.

The report says Dollar choked his daughter, then threw her to the ground, punched her and hit her with his shoe. The responding officer noticed a scratch on the daughter's neck near her throat; the daughter said her father gave her the scratch during the fight.
When police interviewed Dollar, he said he tried to restrain his daughter when she 'became very disrespectful' after he told her she couldn't go to the party, according to the report. Dollar admitted to spanking his daughter and wrestling her to the floor, but said it was because she hit him."
Read the full story here.

BET National News - Keep up to date with breaking news stories from around the nation, including headlines from the hip hop and entertainment world. Click here to subscribe to our newsletter.

(Photo: Courtesy wsbtv.com/POUYA DIANAT / Staff/AJC)