Jonathan P. Hicks Dies at 58
Senior correspondent for BET.com died on Nov. 3 at his home in Brooklyn.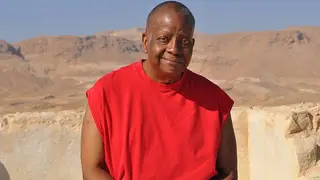 Jonathan P. Hicks, the senior national correspondent for BET.com, died on Monday at age 58. He passed away at his home in Brooklyn.
His wife, Christy DeBoe Hicks, confirmed that the cause was pancreatic cancer.
"BET Networks mourns the loss of BET.com Senior National Correspondent Jonathan P. Hicks and sends thoughts and prayers to his family at this sad time. With over 30 years of experience, Jonathan brought to the forefront the importance of the African-American community in the world of business and politics. His wealth of knowledge and informed perspective resulted in thought-provoking articles and conversation on the issues that matter most to our community. We are honored to have Jonathan's legacy as a part of the BET Networks story. He will be sincerely missed," BET Networks said in a statement.

Hicks, whose father, John H. Hicks, was the first Black reporter at the St. Louis Post-Dispatch, began carving out an illustrious journalism career at an early age. Prior to joining BET.com in 2011, he was a research fellow at the DuBois Bunche Center for Public Policy, a columnist for the New York Amsterdam News and a reporter at the New York Times, where he covered big business and New York politics.

He is survived by his wife, his parents, a daughter, Lindsay; two brothers, Geoffrey and Michael; and a sister, Louise Hicks Wilson.
Hicks, second from right, at a 2012 election panel at the Apollo Theater. (Photo: Shahar Azran/WireImage)
BET National News - Keep up to date with breaking news stories from around the nation, including headlines from the hip hop and entertainment world. Click here to subscribe to our newsletter. 

(Photo: Jonathan Hicks via Facebook)