HBCU Transformation Project Receives $124M Investment From Philanthropy Organization
Forty historically Black institutions currently participate in the initiative.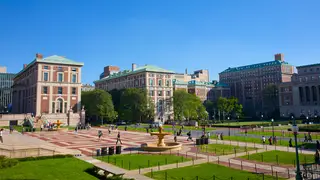 HBCU Transformation Project, an initiative to support historically Black colleges and universities, announced a $124 million gift from philanthropic funders Blue Meridian Partners on Wednesday (Sep. 13).
The new investment in 40 HBCUs increases the total contribution from Blue Meridian Partners to $184 million, which the schools will use primarily to build technology infrastructure, develop transformative curricular and administrative strategies, and create platforms to collaborate, according to a joint statement from UNCF (United Negro College Fund), Thurgood Marshall College Fund (TMCF), and Partnership for Education Advancement (Ed Advancement).
The HBCU Transformation Project launched in 2022 to increase enrollment, retention, graduation rates, student career opportunities, and other goals. By 2026, the project aims to reduce the wealth gap between HBCUs and predominantly White institutions while increasing enrollment at Black institutions by 90,000 and graduates by 22,000.
"The HBCU Transformation Project will deliver permanent, sustainable, and systemic improvement: more students, more graduates, bigger endowments, and new opportunities to advance economic mobility," James Runcie, CEO and co-founder of the Partnership for Education Advancement, said. "HBCUs will be at the leading edge of transformation and infrastructure enhancements that will impact student outcomes well into the future."
Blue Meridian Partners made the additional gift after seeing positive results from its initial investment in the HBCUs. Enrollment has bounced back at many of the institutions since the COVID-19 pandemic.
UNCF President and CEO Dr. Michael L. Lomax said the new funding will benefit students for a generation.
"We recognize that our institutions must evolve to give future generations the educational experiences they need," Lomax stated. "The Transformation Project will ensure that HBCUs continue to be drivers of economic mobility and champions for racial equity long into the future."