Commentary: Was This the Convention That Will Re-elect Obama?
If the election were held solely on the basis of convention performances, Barack Obama would win in a landslide, and his party would retake control of the House of Representatives.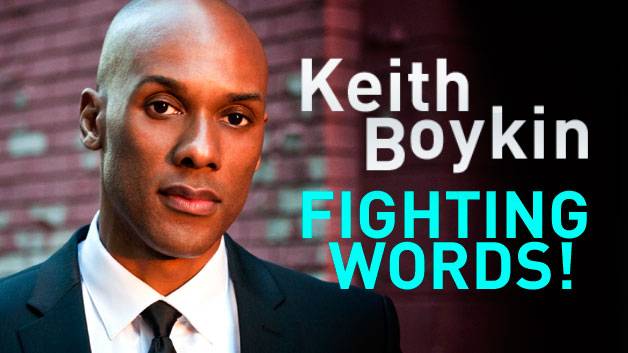 In the battle of the party conventions, Democrats have won hands down. In fact, if the election were held solely on the basis of convention performances, Barack Obama would win in a landslide, and his party would retake control of the House of Representatives.
Democrats couldn't ask for a better convention. First lady Michelle Obama warmed up the country for her husband with a powerfully personal speech on Tuesday. Former President Bill Clinton spoke convincingly to the middle on Wednesday. And Jennifer Granholm, Deval Patrick, Elizabeth Warren, John Kerry and Ted Strickland fired up the base during the week.
But Democrats also got some help from Republicans, who have spent the entire summer running against a myth instead of running against President Obama.
Republicans have portrayed President Obama as an anti-business community organizer who believes in a culture of government dependency but doesn't believe in "American exceptionalism." In "Republican World," President Obama attacks success and doesn't think business owners build their own businesses. It's a world where the president plans to cut Medicare benefits for seniors and wants to gut welfare reform. And it's a world where the commander in chief repeatedly apologizes for America and won't stand up for our allies abroad.  
The problem is Republican World is not the real world. Their attacks play well on Fox News or the Rush Limbaugh Show, but not so well with most Americans, who still like their president and aren't rooting for him to fail.
For the past four years, conservatives have created a caricature of Obama as a Kenyan Muslim socialist who hates America and wants to divide our country. They toned it down a bit in Tampa, but they're still unwilling to see President Obama for who he really is.
The problem with caricatures is they're easily rebutted by the truth, and that's exactly what Democrats told in Charlotte. When top business CEOs touted Obama's jobs plan, it undermined the GOP's anti-business attack. When the man who signed welfare reform, President Clinton, explained how President Obama had strengthened the law, it undercut another GOP attack. And when thousands of flag-waving delegates stood on their feet to salute Iraq and Afghanistan veterans who had been ignored by Romney's own convention speech, it revealed how Democrats, for the first time in 40 years, have won the national defense debate against Republicans.
Maybe it's time for Republicans to update their playbook. While they're busy running against a failed, radical, leftist, anti-business, anti-defense, anti-American Democratic Party that they remember from the 1970s, Democrats themselves have reinvented themselves. Of the last two Democratic presidents, one presided over the longest peacetime economic expansion in U.S. history and the other directed the most successful military operation in decades. As Sen. John Kerry thundered in his speech on Thursday, "Ask Osama Bin Laden if he is better off now than he was four years ago."
Since 1972, Americans have watched Republican candidates ridicule their Democratic opponents on national defense, but this time President Obama seized the initiative.
"My opponent and his running mate are new to foreign policy," the president joked. He then questioned their readiness for office. "You might not be ready for diplomacy with Beijing if you can't visit the Olympics without insulting our closest ally," he said.
Obama also came prepared with a response to the GOP's "culture of dependency" argument.
"We don't think government can solve all our problems," he said last night. "But we don't think that the government is the source of all our problems — any more than are welfare recipients, or corporations, or unions, or immigrants, or gays, or any other group we're told to blame for our troubles."
It was an optimistic, forward-looking speech that energized the crowd in Charlotte and reminded the base why they fell in love with President Obama in the first place. And it served as a perfect counterweight to Mitt Romney's rambling biographical introduction last week in Tampa.
For those who were looking to compare the president to the man they met four years ago, he did not back down from the themes of "hope" and "change" that defined his 2008 campaign. The president used the word "hope" 15 times and used the word "change" six times (seven if you include the reference to "climate change"). But he also explained what that change was all about. "So you see, the election four years ago wasn't about me," he told Americans. "It was about you."
Electing President Obama was just the first step on the road to change. But if Americans could do that, they could do anything. And so there was one simple line in his speech that, rather unexpectedly, brought down the house and reminded Democrats what they had accomplished.
"I'm no longer just a candidate," Obama said. "I'm the president."
Keith Boykin is a New York Times best-selling author and former White House aide to President Clinton. He attended Harvard Law School with President Barack Obama and currently serves as a TV political commentator. He writes political commentary for BET.com each week.
The opinions expressed here do not necessarily reflect those of BET Networks.
BET Politics - Your source for the latest news, photos and videos illuminating key issues and personalities in African-American political life, plus commentary from some of our liveliest voices. Click here to subscribe to our newsletter.