The Internet Is Outraged Over New Interview Exposing This Rapper's Horrific History Of Abuse
"I smear his blood on my face, on my hands. I got it, like, in my nails. I got it all over me. I was going f**king crazy."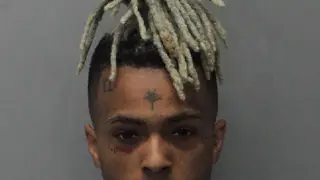 Another investigative installment into the (now) two year-long horrifying domestic abuse saga of Florida rap star XXXTENTACION entered the digital space on Tuesday (May 5) with The New York Times, fittingly titled The Real Story of South Florida Rapper XXXTentacion.
The lengthy feature written by journalist Tarpley Hitt explored the former and current life and times of the 20-year-old rap star, who is famously known for his radical sound, but infamously controversial for the alleged heinous violence against his former girlfriend, Geneva Ayala. The details of the reported abuse are familiarly grotesque and cringe-worthy, as Hitt explores testimonies from Ayala, XXX, witnesses, and other sources close to the "Look At Me!" artist. As if already-surfaced incidents from the alleged domestic violence, such as a 142-page claim from Ayala with details alleging that he sexually penetrated her with a barbecue pitchfork, weren't revolting enough, the feature also includes other violent propensities that XXX himself recollected. Not to mention, his own repugnant statements following the publicized news of the allegations.

"I was gonna kill him," he said of his former juvenille inmate who was gay and that he "repeatedly calls a 'f**got'," Hitt wrote. "Because of what he did, because I was naked. He was staring at me. I started strangling him."
In his gory description, XXX claimed that he eventually beat the inmate to a pulp.
"The guard hears him, and I've got his blood all over my hands, all of my chest, literally," he reportedly revealed. "I was going crazy. I smear his blood on my face, on my hands. I got it, like, in my nails. I got it all over me. I was going f**king crazy."

Fans and detractors alike have read the explicative, comprehensive feature piece of XXX's troubling rise to manhood and fame, notably at the alleged bloodshed of people like Ayala.
And they're not taking the disturbing disclosures of the NY Times narrative lightly whatsoever.