Hip Hop Awards 2023: Burna Boy's Hits: 10 Songs That Define His Career
Check out the tracks that put the Afrobeat artist on the map.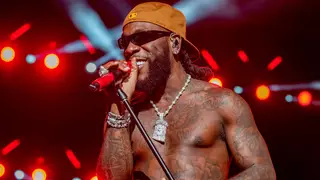 "BET Hip Hop Awards" 2023 nominee Burna Boy has become an iconic figure in the music industry, whose artistry knows no bounds. Known for his charismatic stage presence, powerful storytelling, and unapologetic social commentary, the  nicknamed African Giant has transcended genres, captivating audiences worldwide. As a testament to his unwavering impact, Burna Boy has received multiple nominations at the highly anticipated 2023 BET Hip Hop Awards, including the prestigious category of "Hip Hop Artist of the Year."
"Ye"

"Ye" is more than just a song; it's an anthem that catapulted Burna Boy to international recognition.

"On the Low"

"On the Low"  showcases Burna Boy's versatility, with its smooth, soulful vibes.

"Last Last"

Burna Boy flips Toni Braxton's 2000 track "He Wasn't Man Enough " in his smash single "Last Last."

"Wonderful"

With "Wonderful," Burna Boy pays homage to African women, over this lively and danceable beat.

"Anybody"

"Anybody" is a testament to Burna Boy's genre-blending abilities.

Watch the Hip Hop Awards 2023 on Tuesday, October 10, 2023, at 9 PM ET/PT on BET.