First Look Teaser: 'Bel-Air' Pays Homage To Will Smith's Classic '90s Sitcom
Starring newcomer Jabari Banks the sitcom will lean into the original premise of the classic series that formerly starred Will Smith.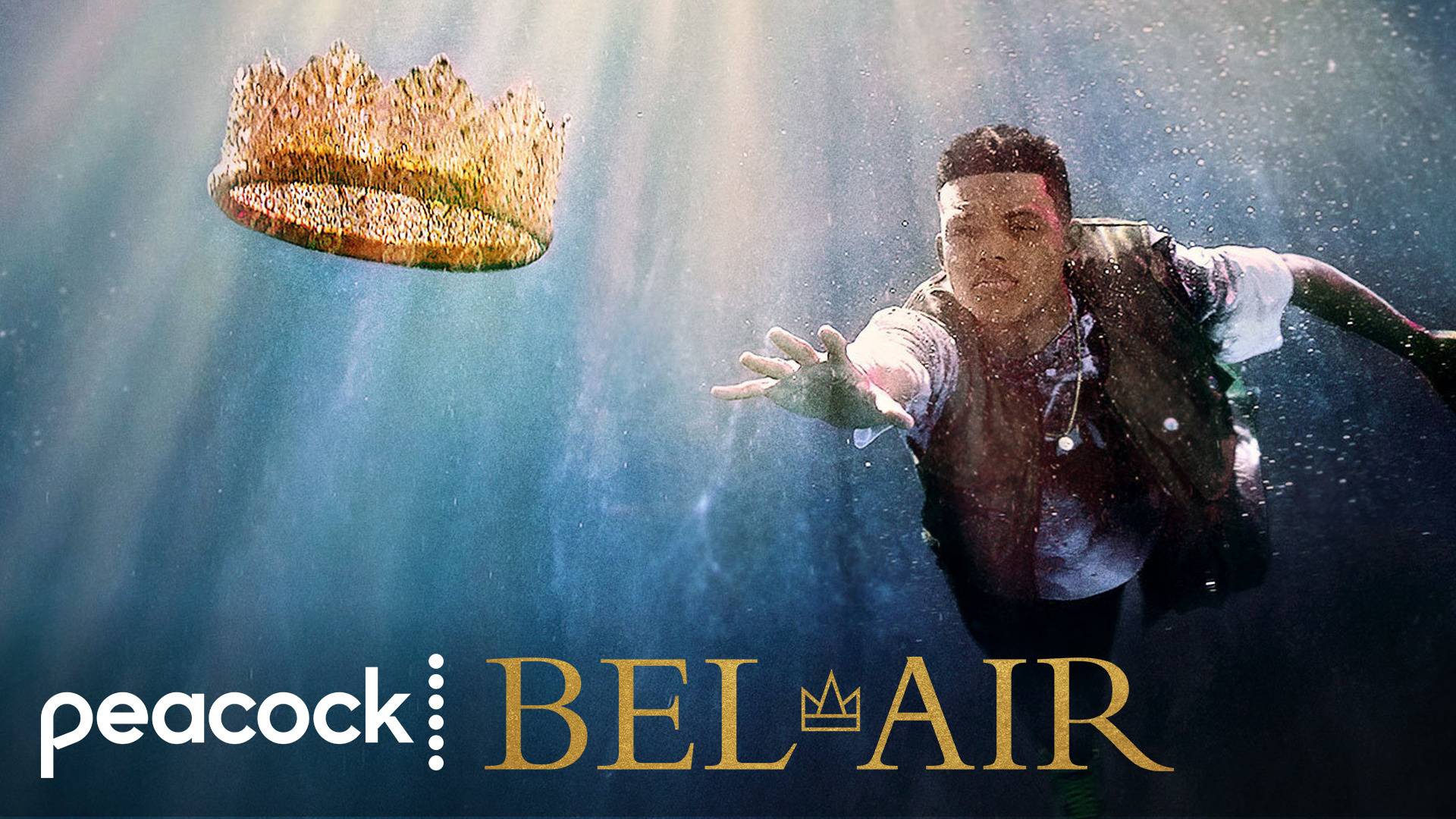 In the official first look of the new NBC Peacock series Bel-Air, we are treated to the reimagined take of the '90s sitcom The Fresh Prince of Bel-Air, which is set to premiere in 2022.
Starring newcomer Jabari Banks, the sitcom will lean into the original premise of the classic series that formerly starred Will Smith. Viewers will follow Banks as Will, in modern-day America, as they witness the roller-coaster of a journey from the streets of West Philadelphia to the gated mansions in Bel-Air, California.
Producing the same recognizable swagger and nods to the original show, in the teaser for Bel-Air a dramatic reading for the OG theme song is narrated by the King Richard star. Banks is also seen wearing a fresh pair of kicks, Jordans, in an homage to the sneakers Will Smith wore in the first iteration of the series.
As the teaser continues, Banks' Will is seen sinking into the water as he looks up to see parts of his past life in Philly float by him. He is then presented with a crown that predicts that there is a possibility of a new life in glitzy Bel-Air.
The series is directed, co-written and executive produced by Morgan Cooper.
"With this dramatic reimagining, we wanted to create a show that stands on its own while honoring the spirit and innovation of the original series," Cooper says in an official statement. "Because Bel-Air is a drama, we're able to really peel back the layers of these characters and themes in a way that you simply couldn't do 30 years ago in the half-hour sitcom format. We're able to have tough conversations that challenge perspectives. At its core, Bel-Air is a celebration of the black experience through the perspective of a family."
Bel-Air also stars Adrian Holmes as Phillip Banks(At That Age, V Wars)
Cassandra Freeman as Vivian Banks (Atlanta), Olly Sholotan as Carlton Banks (Run Hide Fight), Coco Jones as Hilary Banks (Vampires vs. The Bronx), Akira Akbar as Ashley Banks (Captain Marvel), Jimmy Akingbola as Geoffrey (Most Dangerous Game),
Jordan L. Jones as Jazz (Snowfall), and Simone Joy Jones as Lisa (The Chair).
Will Smith sits as one of the executive producers.
Watch the first teaser of Bel-Air below: