This Radio DJ Has A Savage Response To Drake Setting "Rules" For Rap
"You cannot give rules on the game, you f**king cornball."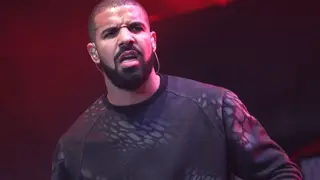 After shelving the rumored "career-ending" diss record aimed at his current adversary Pusha T, Canada's very own, Drake has been very forthcoming on his thoughts about rap battles. While on The Shop with LeBron James, the "I'm Upset" emcee blasted Kanye West amid realizing that certain actions he brushed off, due to their friendship, actually seemed to be condescending. "Rap purists and people who just love confrontation love to say 'aye man, there's no rules to this sh*t,' but there are f**king rules."
Drizzy mentioned, "I study rap battles for a living. Now when you mention defenseless people... that really sent me to a place where I just believed then and believe now that there's a price that you have to pay for that. It's over. Someone's gonna f**king punch you in the f**king face... I wanted to do other things. I didn't want to further your reputation or career by rapping back." 
"[The diss] is not something I even want to be remembered for, [but] the chess move was genius," he stated

Since then, rap battles have been dissected within the hip-hop community by many, including famed Southern legend, Bun B. Now, Bronx-bred radio veteran, Funk Flex ruthlessly went off on Drake during a recent sit-down with Styles P and Dave East. Funk made his stance on the age-old debate explicitly clear. "If you get your feelings hurt, f**k you. It don't really matter," he yelled. His tirade continued, "If you don't write your own sh*t, you ain't qualified to give motherf**kin' rules on the f**kin game, you f**kin bozo. You cannot give rules on the game, you f**king cornball."

This isn't the first time Funk dissed Drake… and probably won't be the last.

Funk, then, continued his antics on Twitter and seemingly dubbed Drizzy a "karaoke [rapper] with good marketing"

Verbal sparring within rap has occurred since its conception. Let's not forget timeless hits like Nas' "Ether," and Tupac's "Hit Em Up" are only a small sliver of the savage nature of the game. The same rules apply in a street fight— nothing is off limits and you simply have to chalk it up.