Tara Wallace Dishes On The Healing Power Of Soul Food, Self-Care, And Her New Talk Show!
The 'Love And Hip Hop' star spoke candidly about her upcoming project.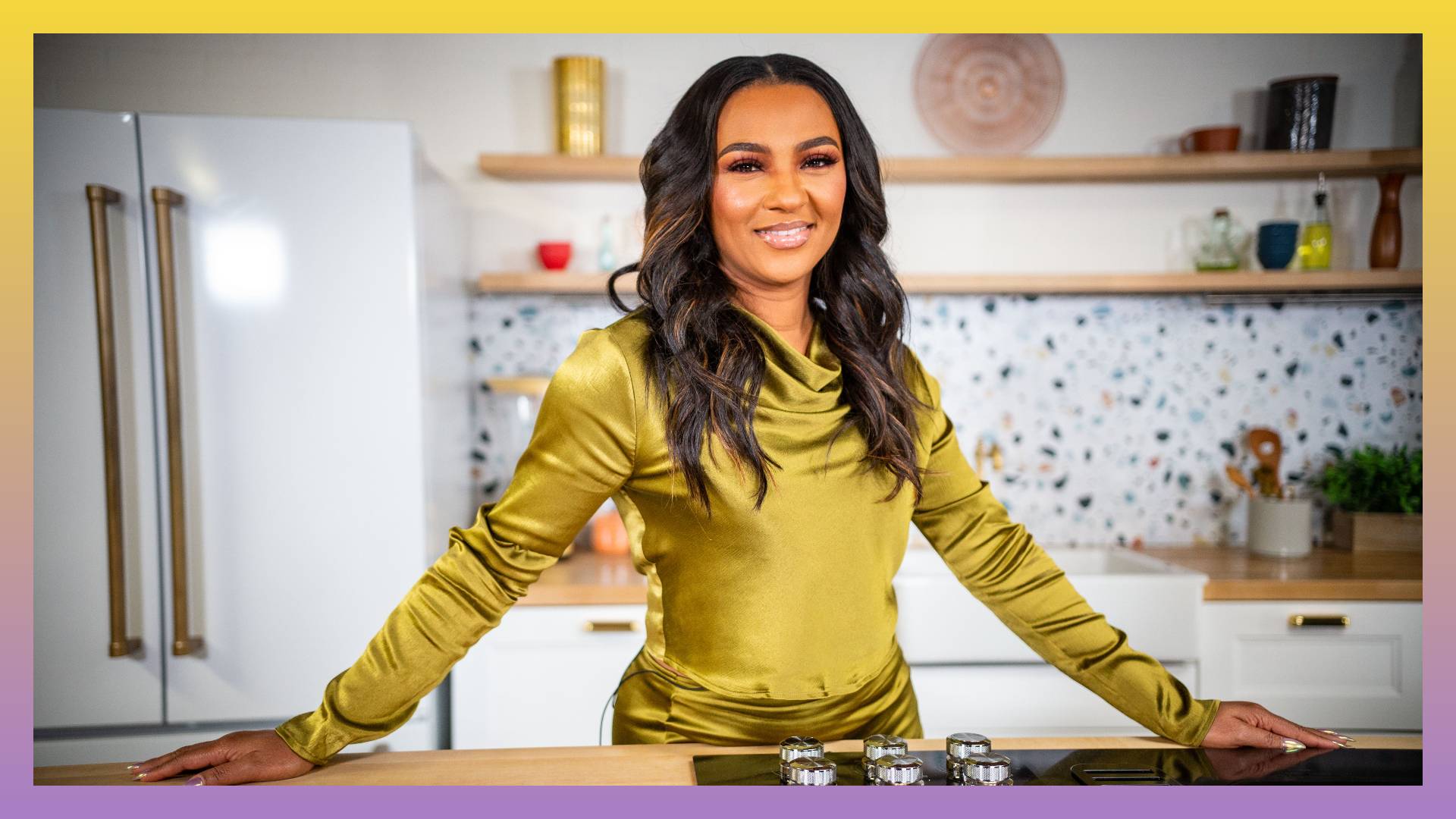 Tara Wallace understands how Soul Food brings together the community, starts a conversation, and keeps every generation full of love and happiness! Growing up in Mississippi, the Love And Hip Hop star says that the love of soul food runs through her veins.
Anyone who's been privileged to partake in the homemade meals will more than likely share the same sentiments. "On Sundays, my mother would cook after church. And it's a big deal who comes to your house after church—it means you have the best food," she happily shares while chatting to BET Lifestyle about one of her fondest food memories from her childhood. "Our house was always packed! That meant a lot."
She recalls watching the adults sitting at the table sharing the stories of their week, which included talking about the discouraging days they recently experienced. Wallace remembers the overwhelming feeling of community healing over each meal. She hoped to capture that vibe with her new talk show on the Impact Network, Soul Food with Tara Wallace.
"The show really mimics that in a way. Everything we do is over food. It's like our comfort. It's like the one thing that we must all do to sustain. That's what makes the show very unique. It's not just a cooking show, not just a talk show. We're having deep conversations and we're sharing a meal of something amazing Chef Nancie has prepared. It's very true to our culture."
FYI: Soul Food with Tara Wallace was created and executive produced by Royal Jackson, Chief Creative Officer of Impact Network, and Steve Marcano (SMH Holdings). The three-episode special premieres on Saturday, September 3rd at 3pm EST.
"It isn't a show that was based around telling secrets or gossip. It is really about life," she explains about the flagship show for the faith-based network. "Perhaps you've never had a moment to be so vulnerable and tell that story. It's really about that."
Some of the topics discussed include finding the blueprint to accomplish life goals and navigating the entertainment industry as a woman.
"I wanted to make sure that I was listening and learning at the same time," she says of the importance of letting her guests tell their stories. "I want people to watch Soul Food and remember that all is not lost. We were all going through something, we are not an anomaly."
She reminds us, "This is not just happening to you, the universe isn't angry with you. We're all going through something, but it really is about how we take that and turn it into something different, or as my grandfather used to say, 'make lemonade out of lemons.' I want us to feel comfortable sharing it."
On the topic of sharing stories, we also sat down with the mom of three to learn more about how she manages self-care, her biggest beauty secret, and her sons' favorite dish. Read her responses below!
Her Biggest Beauty Secret
"You really have to figure out what works for your skin. That does not happen without trying products. I really believe in retinoids at night. I believe in sunscreen and hyaluronic acid during the day. And I trust in PDO threads."
The Self-Care Rule That Never Fails Her
"When I need me the most, I give me the most. This year, I found it in Pilates. I'm working out and giving myself that time. It is important for me to not overwork myself and be exhausted for my kids. When my kids are at school—because I'm not taking time away from them—I try to pour into myself as best as I can."
How Food Can Change Her Mood
"Food does have the power to transform our mood. It makes us feel good and it's comforting. I was away from New York for a while, and the moment I got home, I needed comfort food. I'm meeting my friends over [some food] that I really wanted to enjoy."
Her Sons' Favorite Dish
"I would say lamb chops. They really like lamb chops. I make some really good tacos, but I don't just make food, right? I go all out!"
Editor's Note: This story/interview has been edited and condensed for clarity.