Houston DJ, D Baby, Dies After Falling From Girlfriend's Apartment Balcony
The 23-year-old's girlfriend says in a Facebook post, she was dropped off to her apartment "intoxicated."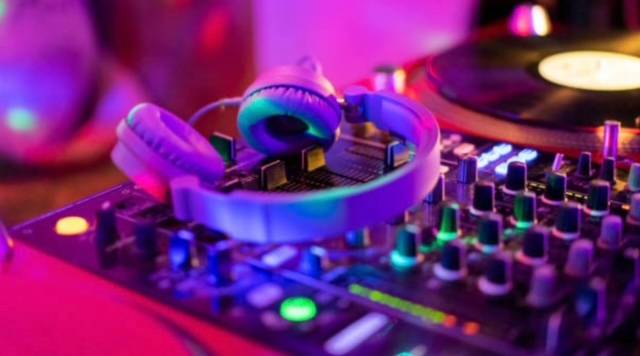 DJ D Baby, a beloved up-and-coming DJ from Houston, has died after falling four stories from her girlfriend's balcony.
According to Houston Chronicle, DJ D Baby (Darian Lewis), 23, fell on July 4 from the 13th floor balcony of a high-rise apartment on Austin Street onto the 9th floor pool deck, per police report. She was then rushed to a local hospital where died on July 13.
A police spokesman says proceedings of the case are being marked as an "unfortunate accident," though, police are still investigating Lewis' death.
Lewis' mother, Terri Lewis, posted a series of photos on the day of her daughter's passing and a caption, reading, "My youngest and only daughter has transitioned, please pray for the family, my heart is heavy and broken."
The late DJ's girlfriend, Nishia Jackson, broke her silence on the day of Lewis' death. In her lengthy Facebook post, she stated that she "sat in silence out of respect for [D Baby]," as she watched "so many of you turn this tragedy into something it's not."
She alluded to many thinking there was foul play involved with Lewis' death.
"To carry narratives that have been ruled out by so many variables is just cruel & unjust! Some people carried it out of pain, some out of preexisting hatred for me & others simply carried it because that's what they "heard"! The truth will prevail even for those who are set on believing otherwise."
She broke down the specifics of what took place within the ten 10 minutes of her being dropped off at her apartment and her falling four stories.
"On the night in question, her associate dropped her off to me bc they said she could not drive" Jackson wrote. "She wanted to drive to her place & due to her intoxication I stood in front of the door."
Jackson stated that Lewis ran to the patio and climbed onto a patio chair. Jackson sprinted from the front door to Lewis, "but she fell over before I could save her. I literally saw & heard her fall before my eyes. Running to her I had to take the stairs because the elevator took too long. I got to her & immediately screamed & summoned for help!"
Jackson made it clear that they were not fighting and spent three days together prior to the accident.
The investigation into the death continues.