SZA Reveals Reason She's 'Pissed' About Her Old Albums
Sometimes it's all in the details.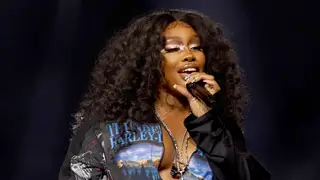 SZA is reflecting on some of her past music, taking issue with what was released to the world.
The TDE singer took to Twitter on Sunday (May 7) to reveal that her previous projects, Ctrl and Z, weren't engineered to the standard she's now set with S.O.S.
"I still listen to my albums and get pissed off at the mixes," she tweeted.
While she may not think her last albums were executed with perfection, they did help her to break into the mainstream and set her up to become one of the biggest stars in R&B.
Ctrl peaked at No. 3 on the Billboard 200 and was nominated five times at the 2018 Grammy Awards. It's also been certified double platinum.