5 Things To Know About Ruff Ryders
The second episode of 'Ruff Ryders Chronicles' airs tonight on BET at 9 p.m. ET.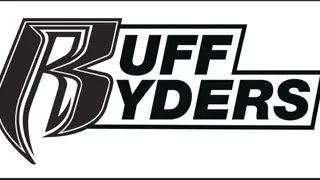 The year was 1998 when DMX launched into the mainstream with his debut album It's Dark and Hell Is Hot. The Yonkers-bred emcee became a top-tier lyricist and elevated his Ruff Ryders crew to the hip-hop A-list.
Founded by siblings Darrin "Dee" Dean, Joaquin "Waah" Dean and Chivon Dean, Ruff Ryders emerged from the South Bronx. They began as an artist management firm with Eve, The Lox, Drag-On and Jin on its roster. With the rise of DMX, the label evolved into one of music's most iconic legacies.
Tonight, BET presents Ruff Ryders Chronicles, a five part docu-series that delves into the history behind the legendary label. Ahead of the second episode, which airs tonight, August 19, 2020, at 9 p.m. ET, here are five facts you should know about the historic label.
Ruff Ryders Was Founded As A Family Business.

Before the Ruff Ryders became the force they're known as today, Waah and Dee made a name for themselves as street hustlers. After stints in juvenile detention and a close brush with death, Waah was inspired to get into the music industry. In 1988, he formed a fledgling management company and brought  Dee, along with their sister, Chivon, on board as his founding partners. They soon discovered a street-wise rapper named Earl Simmons, who is famously known as DMX.

DMX Played A Pivotal Role In Discovering The Lox.

With Ruff Ryders officially formed and DMX as the main artist, the Dean family set about bringing more artists into the familial fold. X put them onto a rap trio, the Warlocks. Composed of Sheek Louch, Styles P, and Jadakiss, the trio had already made a name for themselves as some of Yonkers' most respected lyricists. However, The Warlocks were already in a deal with a group called The Mush Men. Ultimately, after some brief back-and-forth, Ruff Ryders and The Mush Men reached a settlement, freeing Sheek, P, and Jadakiss from their deal, in 1993. And thus, the trio was managed by Ruff Ryders. 

Later, Mary J. Blige, who was close to the trio, gave their music to Diddy, who signed them to his then-burgeoning label, Bad Boy Records, renaming them The Lox, and the rest is history.

Ruff Ryders Saved Def Jam From Going Under.

With The Lox blowing up under Bad Boy Records, Ruff Ryders turned the focus back to DMX, who had released the single "Born Loser" in 1992, which wasn't a big hit. He started to lose hope in himself but a close brush with death reinvigorated X. During this time, Def Jam's star had waned and the label was on the verge of falling off amid Bad Boy's takeover. It was through a young Irv Gotti, who was at the label, that  X inked a deal with Def Jam. By 1998, DMX put out his classic albums, It's Dark and Hell Is Hot and its follow up, Flesh of My Flesh, Blood of My Blood. This launched his career and put Def Jam back on top.

Eve Was Originally Under Another Iconic Label.

Before she became Ruff Ryders' first lady, Eve was a young Philadelphia emcee seeking her big break. She eventually relocated to Los Angeles where she signed a deal with Dr. Dre on his Aftermath record label. However, she was dropped from the label within eight months. Back home in Philly, she fell into a brief state of depression but another opportunity soon presented itself. Out of the blue, she received a call from her managers to come to a recording studio in the South Bronx. She would meet the Ruff Ryders crew and won them over with her rapping skills. In 1999, she released her debut album, Let There Be Eve.

Ruff Ryders' Has Become Bigger Than A Music Label.

The multi-million dollar empire now covers film, lifestyle and philanthropy. In 2014, the label launched their production branch, Ruff Ryders Films and opened Ruff Ryder Motorcycle chapters across the country,according to Forbes. This year, the Dean siblings started their humanitarian organization, Ruff Ryders 2 The Rescue Foundation, which offers entrepreneurial mentoring programs to underprivileged communities,

Ruff Ryders Chronicles airs every Wednesday at 9 p.m. ET on BET. You can re-watch the first episode here. Check out a special Ruff Ryders playlist on Pandora here.