Eric Jerome Dickey, New York Times Best Selling Author, Dead At 59
He was a cultural icon in the literary world.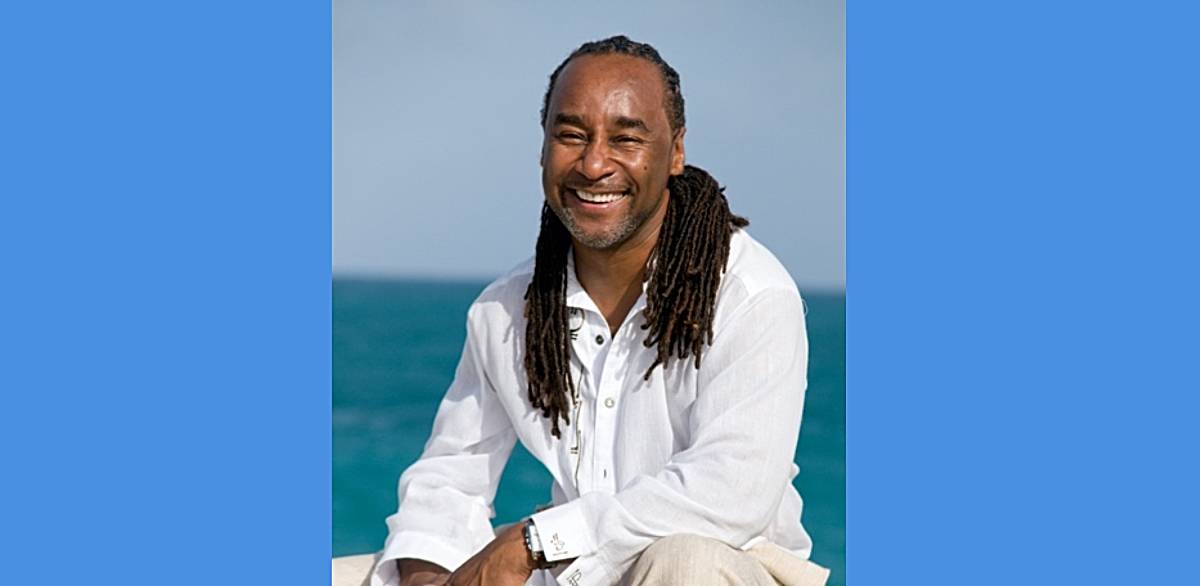 The new year has just started and with it comes to the sad news about a cultural icon in the literary world. New York Times best-selling author, Eric Jerome Dickey, reportedly died on Sunday, January 3, in Los Angeles. The news was confirmed in a statement received by BET.com from Dickey's long-time publisher, Dutton & Plume (a subsidiary of Penguin Random House). According to the release, he succumbed after a long illness, although the reason for his death was not stated. He was 59. 
Dickey was the author of 29 novels, and became a cultural icon first in the Black community and then with general market audiences over the course of his multi-decade career. Throughout that time, he earned numerous awards for his novels which garnered him a global fanbase with more than seven million of his books being published worldwide.
Dickey is the author of multiple New York Times bestselling novels, including Milk in My Coffee, Cheaters, Chasing Destiny, Liar's Game, Between Lovers, Thieves' Paradise, The Other Woman, Drive Me Crazy, Genevieve, Naughty or Nice, Sleeping with Strangers, Waking with Enemies, Pleasure, Dying for Revenge, Resurrecting Midnight, Tempted by Trouble, An Accidental Affair and Decadence. 
According to his bio, Eric Jerome Dickey was born in Memphis, Tennessee and attended the University of Memphis (formally known as Memphis State), where he earned a degree in Computer System Technology. In 1983, he moved to Los Angeles to pursue a career in engineering.
Instead, Dickey began to pursue his side love for acting and comedy. He quickly found that writing scripts for his comedy act could be translated into poetry and short stories.
After honing his writing skills by taking creative writing classes, he published is first short story in 1994, which then led to a more impassioned need to tell stories familiar to the Black experience in a deeper and more compelling format. After nearly three years of writing to agents and trying to sell his novels, he finally got an answer. Today, Dickey's novels have placed made him an international sensation and the king of contemporary urban fiction.
The winner of numerous literary awards, Dickey was also a mainstay on a number of bestseller lists including ESSENCE, The New York Times, The Washington Post, and The Los Angeles Times. Dickey's 2008 novel, Pleasure, also landed on bestseller lists for The New York Times, USA Today, and ESSENCE.
Towards the end of this passing, Dickey had taken on a new passion, writing a six-issue miniseries of comic books for Marvel Enterprises featuring Storm (X-Men) and the Black Panther. His 2001 novel Naughty or Nice has been optioned by Lionsgate Films.
Dickey leaves behind four daughters. Due to COVID-19, his publisher confirmed that there will be no services at this time.
Here are some fan reactions to his passing: