Tony Rock Alleges That Will Smith and Chris Rock "Did Not" Make Amends After The Oscars Slap
This response comes after Diddy claimed the two veterans made up after the Academy Awards.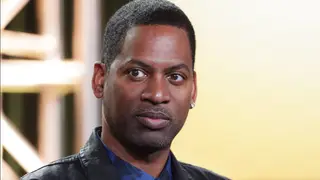 PageSix exclusively reported that Diddy claimed at the Vanity Fair Oscars afterparty that the two veterans had made amends after Smith slapped Rock during the live show.
"That's not a problem  — That's over," Combs told the publication.
"I can confirm that. It's all love, "They're brothers."
Welp, looks like the conversation didn't happen according to Tony, who quote-tweeted a Twitter user who inquired if Chris and Will made up like Diddy claimed was a lie, to which the All Of Us star simply said "yep."
 Jada Pinkett Smith, who was the butt of the joke from the Everybody Hates Chris creator, took to social media with a post saying "This is a season for healing and I'm here for it."