Issa Rae's 'Raedio Creator's Program' Sets to Empower Women in the Music Industry
Submissions for the program will open in February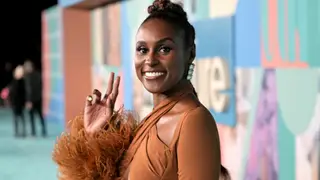 Issa Rae is now ready to focus her creative hand in the music industry and provide much-needed resources to women of color and independent artists.
According to The LA Times, Rae has partnered with Google for the "Raedio Creators Program," which was formed to support artists emerging in the industry. The program will select two women artists who will create their own three-to-five song EPs and will be provided with recording fees, producer costs, marketing expenses, and a music video through funding at Google.
In addition, two women producers will receive funding with the purpose of creating music for film, TV, promotional campaigns, and commercials. Google will also cover all recording costs and artist fees for the producers, while Raedio's music supervision department will oversee making sure the final products receive placement in a variety of projects.
Raedio is "an audio everywhere company" that is a joint venture with Atlantic Records and hosts four areas dedicated to live events, music supervision, publishing, as well as a music library.
Rae told Billboard, "This partnership is perfectly aligned with my mission in helping open doors and provide opportunities for women to succeed and flourish in their craft. I can't wait to see the impact this program and partnership has on the selectees and the music that is created as a result."
Submissions open in February with the program participants being announced in March. All artists taking part in the program will keep full ownership of their projects and have distribution by Raedio.