Jayland Walker Was Handcuffed When Arriving At Coroner's Office, Autopsy Report Says
Protesters demand justice for the unarmed Ohio man killed in a hail of police gunfire.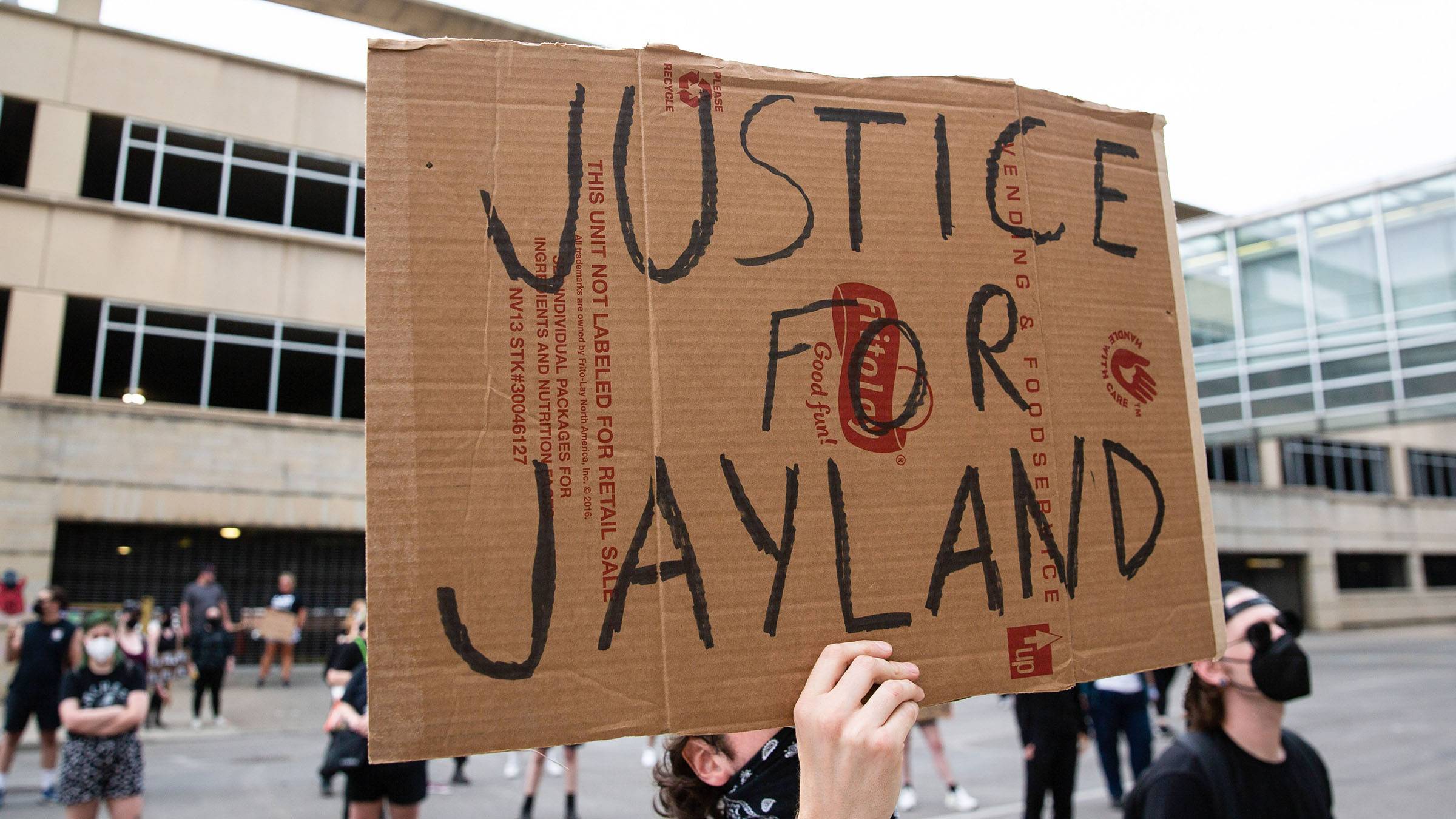 Jayland Walker, the Akron, Ohio man whom the police fatally shot in a hail of bullets in an attempt to apprehend him, arrived at the coroner's office handcuffed behind his back, CNN reports, citing a medical examiner's report the network reviewed which included photos of Walker's body.
The Summit County Medical Examiner's Office preliminary report contained several pictures of Walker, 25, dead and handcuffed at the scene, as well as evidence that suggests tourniquets and bandages were used to try to save his life.
On June 27, an attempted traffic stop turned into a high-speed car chase, according to the Akron Police Department. Walker allegedly exited the vehicle and fled on foot. The police said Walker turned at them and moved "into a firing position," which led to officers firing at him dozens of times, striking his body with at least 60 bullets.
Akron Police Chief Stephen Mylett said Walker was unarmed when the eight officers involved fatally shot him. However, he said a gun was found in his vehicle. During the car chase, officers told dispatch that a gunshot was fired from Walker's vehicle, and still images from traffic cameras appear to show a possible gun muzzle flash.
"That changes the whole nature" of the incident from a "routine traffic stop" into a "public safety issue," Mylett stated. He said the officers unsuccessfully fired a Taser at him during the foot chase. All the officers are on paid administrative leave during the investigation.
On July 4, protests escalated, but remained mainly peaceful, although several caused damage to property. Police arrested 50 people who did not leave the downtown Akron area when ordered to, according to WKSU. A curfew had been declared but was lifted on Tuesday.