Kendrick Lamar Got All Philosophical in Reaction to Obama's Praise
He gives us advice on how to live forever.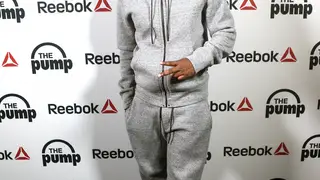 TMZ recently caught up with Kendrick after getting off a flight and asked the Compton rapper his reaction to the president's kind words about one of his tracks. He replied, "Man, that's great, man."
After his initial reaction the reporter then pressed Kendrick to talk a little about the meaning of his To Pimp a Butterfly song, asking, "Do you feel that the policy with giving money to people on the street should be, like, to think of everyone like a test? Like everyone that you might run into might really be God?"
"Help as many people as you can, man, if you want to live forever," K Dot replied while moving quickly through the airport. He also approved of first lady Michelle Obama's favorite track of this year, saying "That's a good one" in reply to the cameraman informing him that Bruno Mars's "Uptown Funk" was her personal favorite.
This week has been a good one for Kendrick Lamar. Prior to Obama's praise, Monday, he was nominated for 11 Grammy Awards including Album of the Year, Song of the Year and Best Rap Album.
BET.com is your No. 1 source for Black celebrity news, photos, exclusive videos and all the latest in the world of hip hop and R&B music.
(Photo: Mike Windle/Getty Images for Reebok)