Unforgettable 'Video Soul' Moments: Aaliyah, Tina Turner, Aretha Franklin, and Beyond, Shaping Music History
On June 1, 'Donnie Simpson's Video Soul' returned to BET+, but these moments will always stand out.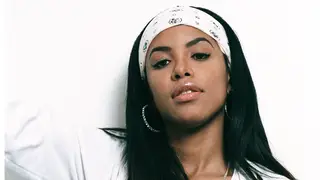 Few platforms have captured the essence of Black music as masterfully as Video Soul on BET, which aired from 1981 to 1996. For 15 years, this iconic television show enchanted audiences with its unforgettable performances, insightful interviews, and timeless music videos. With the return of Donnie Simpson's Video Soul, which drops June 1 on BET+, we are going down memory lane to celebrate the five best moments of Video Soul, where we witnessed the convergence of talent, passion, and the soul-stirring power of music. 
From groundbreaking performances to candid conversations, Video Soul has left an indelible mark on the hearts and minds of music enthusiasts. So, please sit back, relax, and let's dive into the magic that unfolded on this iconic show!
Vanity

In 1985, Vanity, a protégé of Prince, was voted by the Video Soul audience to host the music show. She graced the Washington, D.C. studios with Mr. Donnie Simpson. The interview is peak Vanity -- flirty, sexy and and edgy. Years later, the singer would denounce her sexpot image, but this interview is a perfect time capsule of the era.

Tina Turner

In 1993, Tina Turner was one of the biggest stars in the world when she sat down for an interview with Simpson and Sherry Carter. Promoting her upcoming world tour, Tina exclusively dropped the video for her top ten Billboard Hot 100 hit "I Don't Wanna Fight."

Usher

A 16-year-old Usher was interviewed by Donnie Simpson on Video Soul. It was two years after the release of his self-titled album and a year before his breakthrough album, My Way, dropped. Check out vintage Usher above.

Aaliyah

In 1996, Aaliyah graced the Video Soul stage on her 17th birthday for a performance with Kriss Kross and Da Brat. Later that year, she would drop her iconic album One in a Million. 

Aretha Franklin

In 1994, the Queen of Soul had Donnie Simpson in awe when she sang Curtis Mayfield's "The Makings of You." It was a classic, unforgettable Video Soul moment. Watch above. 

Donnie Simpson's Video Soul is now streaming on BET+.