'Maury' Show Canceled After 30 Years On-Air, NBC Universal Confirms
Fans of the guilty pleasure daytime show will have to go elsewhere for new paternity test drama.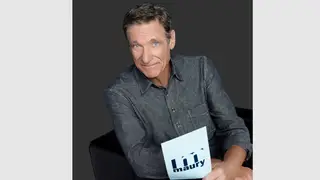 At the end of this season, the long-running daytime guilty pleasure Maury will officially be canceled. According to Deadline, it will be the second show, behind "Judge Jerry," hosted by Jerry Springer that NBCUniversal has canceled this spring.
Known for its outrageous guests and unconventional format and hosted by Maury Povitch, the Maury show has been a mainstay on the air for the last three decades.
Premiering in 1991 as The Maury Povich Show through Paramount Domestic Television, it was eventually acquired by NBCUniversal. The decision apparently was mutual between NBCUniversal and the 83-year old Povich, who has been trying to let go for a while.
"Maury and I decided two years ago that this season would be the farewell season for the show, and while his retirement is bittersweet, we are so happy for him to be able to spend more time on the golf course," Tracie Wilson, EVP, NBCUniversal Syndication Studios, said in a statement to Deadline. "Maury is a television icon, a pop culture legend and we couldn't be more proud to have been a part of his incredible career."
"I'm so proud of my relationship with NBCUniversal and all those who worked on the Maury show but as I occasionally tell my guests on Maury, 'Enough, already!'" said Povich to Deadline.
This cancellation comes with a list of other daytime shows that have been canceled, including The Nick Cannon Show and the end of the Wendy Williams Show, which will be reinvented into Sherri Shepherd's new show. 
New episodes will air through September 2022, which will then be followed by repeats of Maury which will air in syndication.