Usain Bolt, Retired Jamaican Sprinting Superstar, Inks Esports Team Ownership Deal
The world's fastest man is joining an Ireland-based company to boost its global ambitions.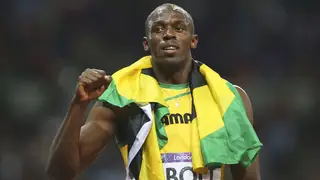 Eight-time Olympic gold medalist Usain Bolt, and WYLDE, a young esports organization, is announcing a new partnership.
According to Forbes, Bolt has reportedly become a co-owner of the Dublin, Ireland-based entity, which stands for "What You Love Doing Esports." According to WYLDE, it proudly promotes its "deep roots in the Caribbean," while its teams and players come from countries like France, Germany, the United Kingdom, Spain and more.
In his new role, Bolt hopes to help the organization expand its global ambitions by focusing on competitive performance culture and entertainment from the very top while also identifying and supporting new and existing talent with an emphasis on diversity and inclusivity.
"WYLDE is on a journey to becoming one of the biggest brands in the fastest growing sport in the world," Bolt said, according to Forbes. "In esports, like in track and field, it's critical to have that competitive, winning mentality. I look forward to working with the WYLDE leadership team to help our players to reach their potential, while also taking care of their physical and mental wellbeing."
"Usain coming on board takes WYLDE to the next level," added co-founder David Cronin. "With his vast competitive experience and Olympic-winning mentality, his guidance will be invaluable as we continue to build professional structures to support the development of our players".
WYLDE teams currently compete in Rainbow Six Siege, VALORANT, Rocket League, and FIFA.