Where Are They Now: The Cast Of 'The Butler'
The Lee Daniels film was released 10 years ago today.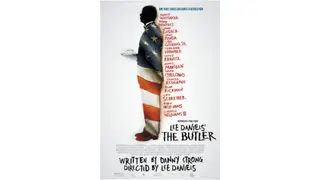 Ten years have passed since the release of "The Butler," directed by Lee Daniels. The film told the story of Cecil Gaines, a butler who served through several presidencies and witnessed pivotal moments in American history. The movie was loosely based on Eugene Allen, who worked at the White House for 34 years and retired as the head butler in 1986. Allen passed away in 2010 at 90 years old. 
As we commemorate the film's 10th anniversary, let's look at where the talented cast and director are now.
Forest Whitaker (Cecil Gaines)

Forest Whitaker's portrayal of Cecil Gaines garnered critical acclaim. In the years since, Whitaker has continued to shine in film and television. He took on diverse roles, including starring in "Rogue One: A Star Wars Story" and "Black Panther." Currently, you can see him as Bumpy Johnson in the hit series "Godfather of Harlem."

Oprah Winfrey (Gloria Gaines)

Media mogul Oprah Winfrey delivered a powerful performance as Gloria Gaines, Cecil's wife. In the decade following "The Butler," Winfrey has focused on her multimedia empire while participating in meaningful acting projects. She appeared in "A Wrinkle in Time" and contributed her voice to "The Lion King" remake. She also produced numerous shows, including "Queen Sugar" and "The 1619 Project." She is also a producer on "The Color Purple," a musical remake of the 1985 film. Winfrey was in the original and nominated for an Oscar for her role as Sophia.

Lee Daniels (Director)

Lee Daniels' direction of "The Butler" showcased his talent for storytelling, resulting in two NAACP Image Awards. Following the film's success, Daniels remained a force in the industry. He went on to create the hit TV series "Empire," which aired from 2015 to 2020. Recently, Daniels has produced "The Ms. Pat Show" and "The Wonder Years" reboot.

David Oyelowo (Louis Gaines):

David Oyelowo's portrayal of Louis Gaines, Cecil's activist son, highlighted his remarkable acting prowess. Post-"The Butler," Oyelowo's career skyrocketed, with standout roles in "Selma" as Dr. Martin Luther King Jr., "Queen of Katwe," and "A United Kingdom." You can see him now in the Apple TV+ series "Silo."

Terrence Howard (Howard)

Terrence Howard's played a shady neighbor named Howard. In the years since "The Butler," Howard continued to make his mark in film and television. He notably starred in the hit series "Empire" alongside Taraji P. Henson, reuniting with director Lee Daniels. Last year, he reprised his role as Quentin Spivey in "The Best Man: The Final Chapters." He is currently in production for the Shirley Chisholm biopic, which stars Regina King.

Mariah Carey (Hattie Pearl)

Mariah Carey played Hattie Pearl, Cecil Gaines' mother, who was an enslaved woman. Carey hasn't signed up for a major role in a feature film since, but she has been focused on music. She has released two studio albums and a memoir -- and, of course, is the reigning Queen of Christmas!

Lenny Kravitz (James Holloway)

Lenny Kravitz was James Holloway, a fellow White House butler. He appeared in "The Hunger Games" franchise, but Kravitz has continued as the king of rock and roll -- and shocks us all by defying age. Kravitz tours the country, and last year he launched the Nocheluna Sotol Alcohol Brand.

Colman Domingo (Freddie Fallows)

Colman Domingo's portrayal of Freddie Fallows, a charismatic butler, was a breakthrough in his career. Following the film's release, Domingo excelled in acting and writing. He became a recognizable face on television, appearing in series such as "Fear the Walking Dead." He will also play James Baldwin in a highly anticipated biopic.

Robin Williams (Dwight D. Eisenhower)

Robin Williams' memorable appearance as President Dwight D. Eisenhower added a touch of gravitas to the film. While the world mourned Williams' passing in 2014, his legacy as a beloved actor and comedian lived on. His impact on entertainment and his ability to bring laughter and depth to his roles remained unforgettable.