[Video] Angela Bassett Proves She Is #BlackGirlMagic Personified
The iconic actress is always prepared.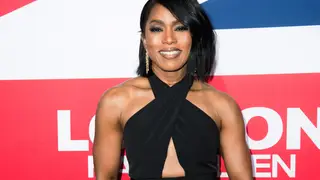 It's no secret that Angela Bassett is all things fabulous — from her flawless acting performances to her innate inability to age, the actress is a force to be reckoned with. She continued to prove this even further when she gave an imporptu performance of a Macbeth monologue that left everyone speechless.
During an interview with TheRoot.com, the American Horror Story star was asked to recite a couple lines from a monologue she remembered throughout her career. Remembering wasn't an issue with this consummate professional as she went above and beyond, reciting a famous piece delivered by Lady Macbeth from the Shakespeare tragedy Macbeth. 
Without missing a beat, Angela delivered the monologue line by line, without a single blunder. When she was done slaying, she leaned back in her chair like the true queen she is and said, "And then on and on and on..."
Goals, personified! Take a look at the clip, below:
On the topic of Angela Bassett's grandeur, watch her and a bunch of other stars recite their favorite lines from Black films below:
BET.com is your No. 1 source for Black celebrity news, photos, exclusive videos and all the latest in the world of hip hop and R&B music.