Brittney Griner All Smiles During Second Public Appearance Since Russia Release
The WNBA All-Star waved at fans during WM Phoenix Open golf tournament on Saturday (Feb. 11).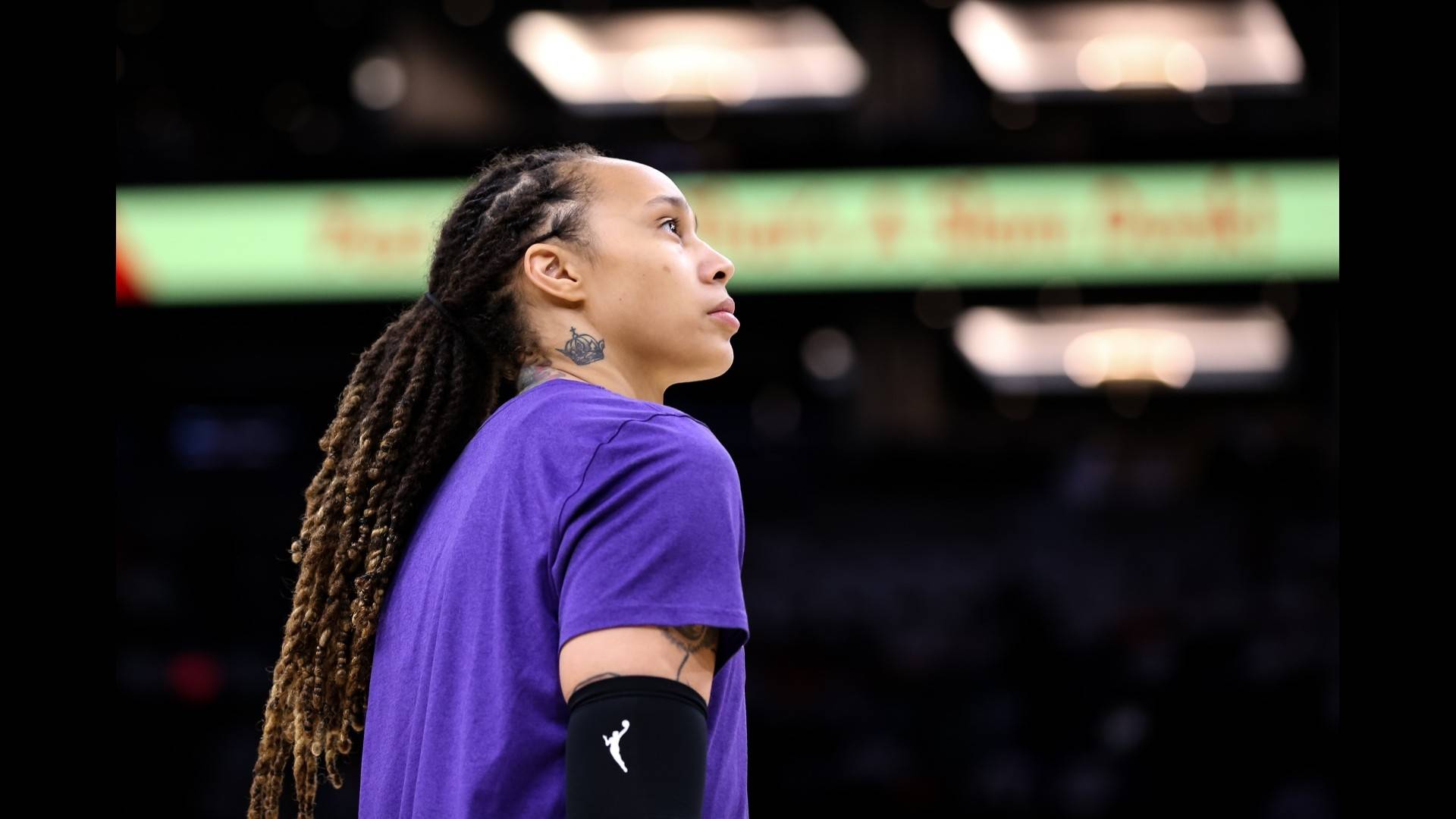 In what has been an unimaginable roller coaster ride for WNBA star Brittney Griner, she has made her second appearance since being released from Russian custody in December.
According to NBC News, Griner, 32, attended the Waste Management Phoenix Open golf tournament on Saturday (Feb. 11).
Even in the midst of roughly 200,000 people, Griner, standing 6'9, was recognized by fans as she watched the third round of tournament play from the 16th hole.
The Phoenix Mercury center cut her signature locs, due to her hair freezing in the "bitter cold" after prison showers in Russia.
She made her first public appearance at the MLK Jr. march in downtown Phoenix last month.
Still making adjustments to her freedom, Griner opted to bypass the USA training camp in Minnesota, NBC News reports, so she can recover from her Russian jail time and spend quality time with her wife, Cherelle Griner.
Griner endured an emotional prison swamp in December, when she was traded for Viktor Bout, a Russian arms dealer known as the "Merchant of Death."
Before the trade, the seven-time All-Star was detained in Russia for a total of 294 days for allegedly having hashish oil in her luggage after being searched by security at a Moscow airport.