Google To Invest $1 Billion In Africa Over Five Years To Support Its Digital Transformation
The plan includes $50 million to help business startups across the continent.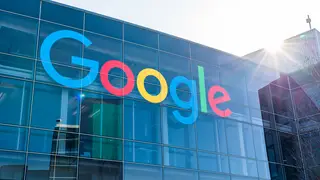 Google plans to invest $1 billion in Africa over five years for several tech initiatives that include improving connectivity to investing in business startups, the tech giant said in an Oct. 6 blog.
"There is so much momentum happening across Africa, and we're excited to showcase it at our first Google for Africa event," Google CEO Sundar Pichai said at a virtual event where he announced the initiative.
According to TechCrunch, Google's plans include investing up to $50 million in African early —- and growth-stage startups through its Africa Investment Fund.
At this stage, 50 startups were selected for the program that started on Oct. 13. Each company received up to $100,000 in equity-free capital plus credits from Google Cloud, Google.org ads grants and additional support.
The tech giant said 40 percent of the 50 businesses were led by women.
"Some groups lack equal access to funding," Google's Sub-Saharan Africa division manager Nitin Gajria said, according to TechCrunch.
"We've seen that with Black and female-founded startups," Gajria underscored.
Pichai said the company's investment in Africa will support the continent's digital transformation in four key areas: enabling affordable access and building products for every kind of African user; helping businesses with their digital transformation; investing in entrepreneurs to spur next-generation technologies; supporting nonprofits working to improve lives across Africa.
The CEO urged African governments and business communities to partner with Google. "We have so much opportunity ahead as Africans shape the next wave of innovation," he added.