Predominantly Black Michigan City Engulfed In Lead Water Crisis Reminiscent of Flint
The governor calls for urgent action three years after the first report of high lead levels.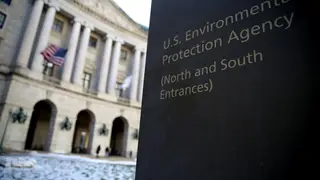 Another predominantly Black Michigan city is warned about toxic drinking water--just seven years after the Flint water crisis. 
On Oct. 14, Gov. Gretchen Whitmer called for a "whole-of-government" response in Benton Harbor three years after the first reports of high levels of lead in tap water, NBC News reports. 
It was only a week ago that her administration urged residents to use bottled water. She's now vowing to step up efforts to replace lead pipes after state and local officials were criticized for mishandling the crisis. 
"This whole-of-government response will proceed with the urgency and haste this threat demands," Whitmer wrote in a directive.
The governor's order mandates free or low-cost lead-related services, including health care, to residents of Benton Harbor, a mostly low-income community that is 84 percent Black.
This urgent action comes after concerns were first raised in 2018 about contaminated water, according to The Detroit News. Each year since then, contamination levels have remained high.
The federal threshold for an urgent response to lead contamination is 15 parts per billion. 
In 2018, eight homes tested above 15 ppb, with the highest level measured at 60 ppb. Three years later, 11 homes tested above 15 ppb with the highest one registering at 889 ppb, the News reported.
Exposure to lead, even at low levels, can harm children, according to the Environmental Protection Agency. It could cause behavior and learning problems, low IQ, and slow growth.
"It's too late if you look at the blood lead data," Hanna-Attisha, a Flint pediatrician who exposed the Flint water crisis, said, according to MLive.com. "We don't need further evidence that there's a problem here."
In April 2014, to save money, Flint officials began drawing water from the Flint River. Corroded pipes transferred lead into the drinking water. Although residents complained about the smell, taste and other problems with the water, city officials insisted that it was safe. 
By September 2015, a group of physicians warned the city about high levels of lead in children's blood. State regulators, ignoring those warnings, insisted that the water was fine until scandal became front page news across the nation.
The state and Flint residents reached a $600 million deal in 2020.