K. Michelle Drags Angela Yee All Over The Breakfast Club
It got ugly between the reality star and radio host.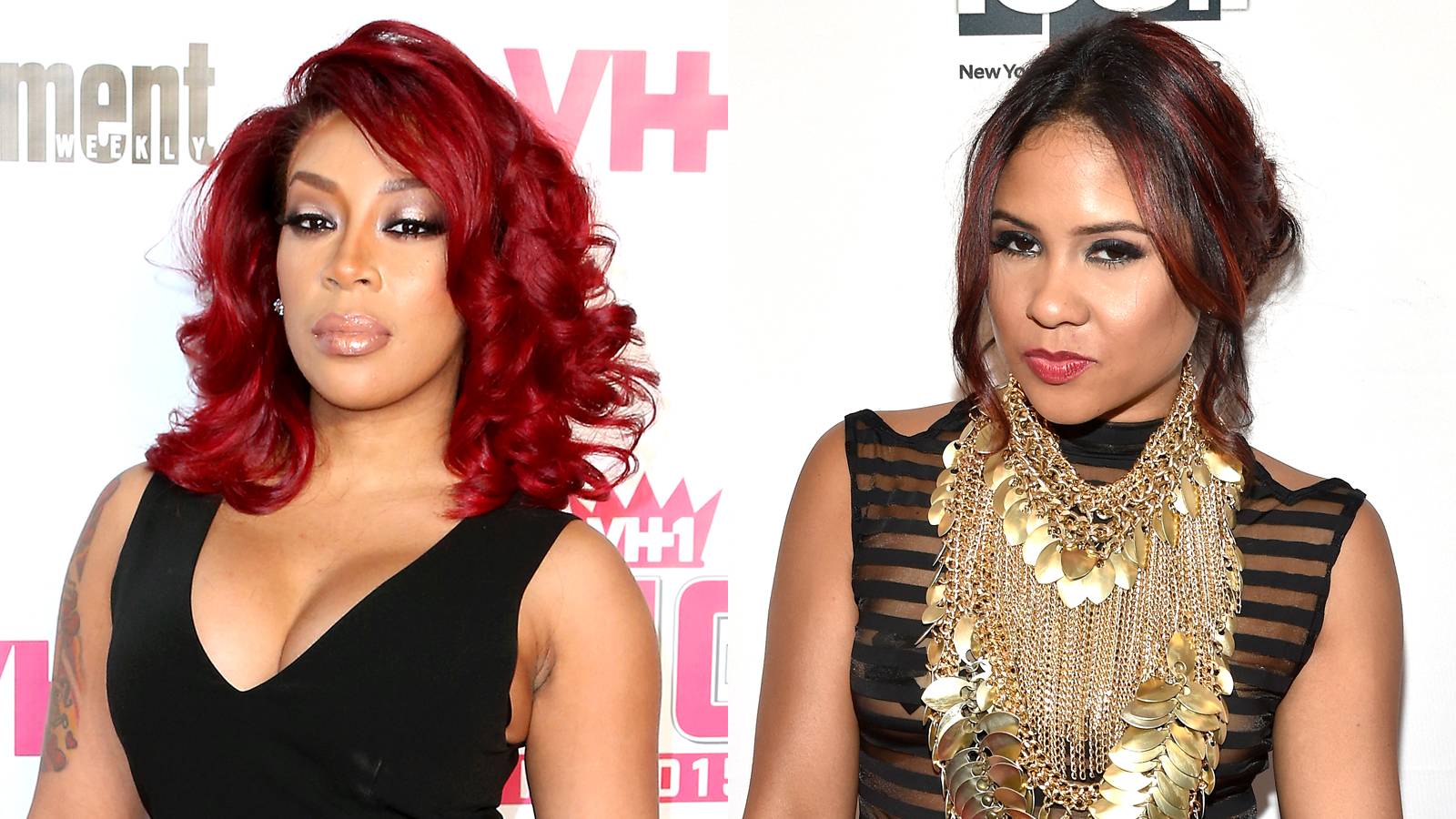 K. Michelle stopped by The Breakfast Club this morning to promote her latest album, More Issues Than Vogue, but things took a turn for the shadiest when the singer confronted co-host Angela Yee for some comments she made. The bad blood all stemmed from K hoping Angela would have her back when rappers Maino and Soulja Boy said her lady parts had an odor.
"What I am going to say, Angela, is that, even with you, you're a woman," the singer started. "I think that I've been very cool and very supportive of you. The interview was over. The credits were running. You brought that back up... It didn't get brought back up. I'd seen it. You brought it back up and then you was [sic] then all instigating when he said he'll sleep with me, you was [sic] all like, 'Eww, you're nasty.'"
Continuing to scold Angela, K. Michelle made it clear she felt the host broke the girl code by allegedly instigating the messy comments. "There are certain things, especially as a woman, you don't want these bodies on you, you know what I'm saying?" she said. "Especially from a Soulja Boy," she said. "It wasn't even about them. It was kind of like, 'Come on, Angela. Like, dude. These n****s right there. They don't give a f**k, but you being a woman, and you see me, you brought that back up."
The Love & Hip Hop: Atlanta star then went on to say the bad press could have negatively affected her album sales. "What I'm saying to you is you knew my album came out the next day. You didn't know what legs that bulls**t was gon' take, but thank God people know me and people actually was [sic] looking at those n****s like, 'Oh, them some cornballs.' Every album release... I never get to enjoy it. So, thank God I got to enjoy this album release because it didn't affect anything."
Angela tried to defend herself, saying she didn't recall instigating Maino's comments. "I have to go see who brought it up because I remember it was in all of our notes," she said. "I don't remember that I brought it up."
But K wasn't having it at all. "You wouldn't remember! You! You brought it up," she interrupted. "I'm telling you you brought it up. You sat there and chuckled and you don't know what that might have done to me. If I wasn't a b***h who was dranking her drank, cashing her checks, it might would've f**ked up my whole motherf**kin' day. My thing with you is the fact that you are friends and family of the label. You were at my listening party. You knew that album was coming out."
Trying to keep the peace, Angela added, "Well I do feel like I came and I always show love to K. Michelle."
Then K left her with these last words: "Well, what you did was f**ked up."
It seems as Angela had the last word — or tweet — when she posted the following:
Check out another heated exchange K. Michelle had with another lady in the BET Breaks video below:
BET.com is your No. 1 source for Black celebrity news, photos, exclusive videos and all the latest in the world of hip hop and R&B music. 
(Photos from left: Frederick M. Brown/Getty Images, Mike Coppola/Getty Images for Power 105.1's Powerhouse 2015)