Frank Ocean And His Fans Are The Latest Victim Of Fake AI-Generated Songs
A scammer has reportedly been selling fake songs to fans.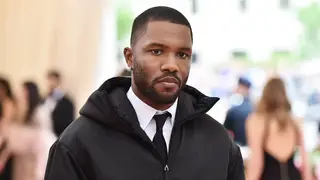 A new report reveals that fans of Frank Ocean lost thousands of dollars after being sold fake AI-generated songs.
According to Motherboard, the scammer stole $13,000 CAD by selling a batch of "leaked" tracks supposedly by the singer to a Discord server of his fans. Apparently, the scammer built some legitimacy by sharing a real unreleased song on the server, but then took the opportunity to sell additional AI-generated ones once they realized the fans couldn't tell the difference.
"We now live in a world where nobody knows if a song is made by the artist or by a robot," a Discord member told the news outlet.
The incident is just the latest involving artificial intelligence and music. Previously, fans had been initially tricked by an AI-generated song by Drake and The Weeknd called "Heart on My Sleeve" and created by TikTok user Ghostwriter977.
Fortunately, Universal Music Group was able to take it down, however that was only due to the fact that the song had contained an element of copyrighted material. If AI songs are generated using nothing that is currently legally protected by copyright, little recourse by labels or the legal system is available.
Read BET's full analysis of AI and music here.