Black Music Month: 4 Black-Owned Music Apps That Revolutionize The Business And Its Consumers
You may want to download these.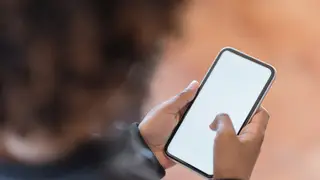 June is Black Music Month and the official start of summer. With that said, it's hard to not link outdoor activities with the appropriate accompanying music or even the means to create and market it. So we thought we'd get you prepared a little bit.
As that hot summer sun and warm air begins to have you desperately looking for a pool or beach, we thought we'd present you a few apps you can support while they return the favor in providing for your music needs and much more.
Below are four Black-owned applications you should have on your radar in honor of Black Music Month.
Deepr

Founder(s): Austin Webster, Darrell Thompson

Launched in 2020, Deepr is an Atlanta-based music discovery app and startup that makes searching through unending catalogs of music much simpler. Known as "Shazam on steroids," the app utilizes audio recognition and manual search inputs to give users information about who was involved in making the songs you enjoy. In 2021, Deepr announced it partnered with MC Lyte's Sitcom Partners In Rhyme, so you know it's super legit.

Founded by Austin Webster and Darrell Thompson, who have extensive music business experience, the startup's board also includes industry mainstays like Dallas Austin, Teddy Riley, and Drumma Boy, among others.

Fanbase

Founder(s): Isaac Hayes III

Founded in 2019, Fanbase helps Black creators get paid what they deserve. Founded by the son of Isaac Hayes, The subscription-based social platform empowers creators to monetize their content and creative talents. Hayes III created Fanbase to help bridge the equity gap in social media and help Black users create wealth. The company also hopes to ensure that user's creativity isn't exploited, especially considering Black art has constantly been stolen since the invention of music recording.

Fanbase also allows users to migrate their content from apps like Instagram and Tiktok and paste it on their Fanbase page, so they don't have to manually repost it. Last July, BET spoke with Hayes III about his creation. Read the full interview here.

Breakr

Founder(s): Ameer Brown, Anthony Brown, Rotimi Omosheyin, Daniel Ware

Breakr offers a way to connect up and coming musicians with social media influences. Ideally, this results in musicians getting exposure and the influencers paid to effectively host an office hours listening session. The app, founded in 2021 by Ameer Brown, Anthony Brown, Rotimi Omosheyin and Daniel Ware, benefits record labels as it makes it easier to create campaigns in collaboration with creators, who can use the app to find better opportunities and ways to monetize content.

Trac

Founder(s): Cardin Campbell

Trac provides independent artists with unlimited music distribution and marketing services through their artist webpage without requiring any revenue the artist generates. It also allows them to maintain creative control. "I started Trac because I believe we need to re-imagine the entire music ecosystem," Cardin Campbell, CEO and founder of Trac Technologies, Inc., said in a press release during the platform's 2020 launch. "I want to make things easier for independent artists who dream of a legitimate career in the music industry. It's due time that we flip the music industry right-side up."

Additionally, Campbell says Trac provides artists marketing, financial and analytical services major labels do, but without any of the issues traditional record executives are known for.