Lionsgate to Pull Controversial 12 Years a Slave Posters
Italian distributor apologizes for omitting the film's Black stars.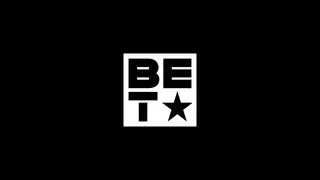 (Photo: TheNYCFilmChick via Twitter)
Lionsgate and Italian film distributor BIM Distribuzine are doing damage control after a marketing campaign for the Italian release of 12 Years a Slave caused a fury among many in the blogosphere.
The companies have apologized for omitting the film's Black actors — including leading man Chiwetel Ejiofor — from the film's posters, favoring Brad Pitt (who has only a minor role in the film) and Michael Fassbender instead.
Lionsgate, claiming the Italian posters were unauthorized and the company's marketing team was unaware of the changes, vows to recall the offending posters, Variety.com reports. "The 12 Years a Slave theatrical posters featuring Brad Pitt and Michael Fassbender that were recently released in Italy were unauthorized and were not approved by any of the producers or licensers of the film," a statement for the company reads. "Summit Entertainment, acting as exclusive sales agent for the licensers, is investigating and taking immediate action to stop the distribution of any unauthorized posters and to have those posters currently in the marketplace recalled."
BIM Distribuzine, the company in charge of the Italian release, takes responsibility for the posters. "We apologize for creating and releasing unauthorized posters for 12 Years A Slave in Italy featuring Brad Pitt and Michael Fassbender in a manner inconsistent with approved advertising materials," a rep for the company says in a statement. "All inappropriate materials have now been withdrawn. We are very proud of the film and regret any distraction this incident may have caused."
While it is possible the company's decision to feature Pitt and Fassbender, both big stars in Europe, over Ejiofor in the posters was purely financial, the concept goes directly against the message of the film, argue those who have been offended by the posters. 
BET.com is your #1 source for Black celebrity news, photos, exclusive videos and all the latest in the world of hip hop and R&B music.
Click here to subscribe to our newsletter.