Gabrielle Union Was Inspired To Relaunch Her Haircare Line After She Suffered IVF Induced Hair Loss
Flawless by Gabrielle Union drops on Aug. 3!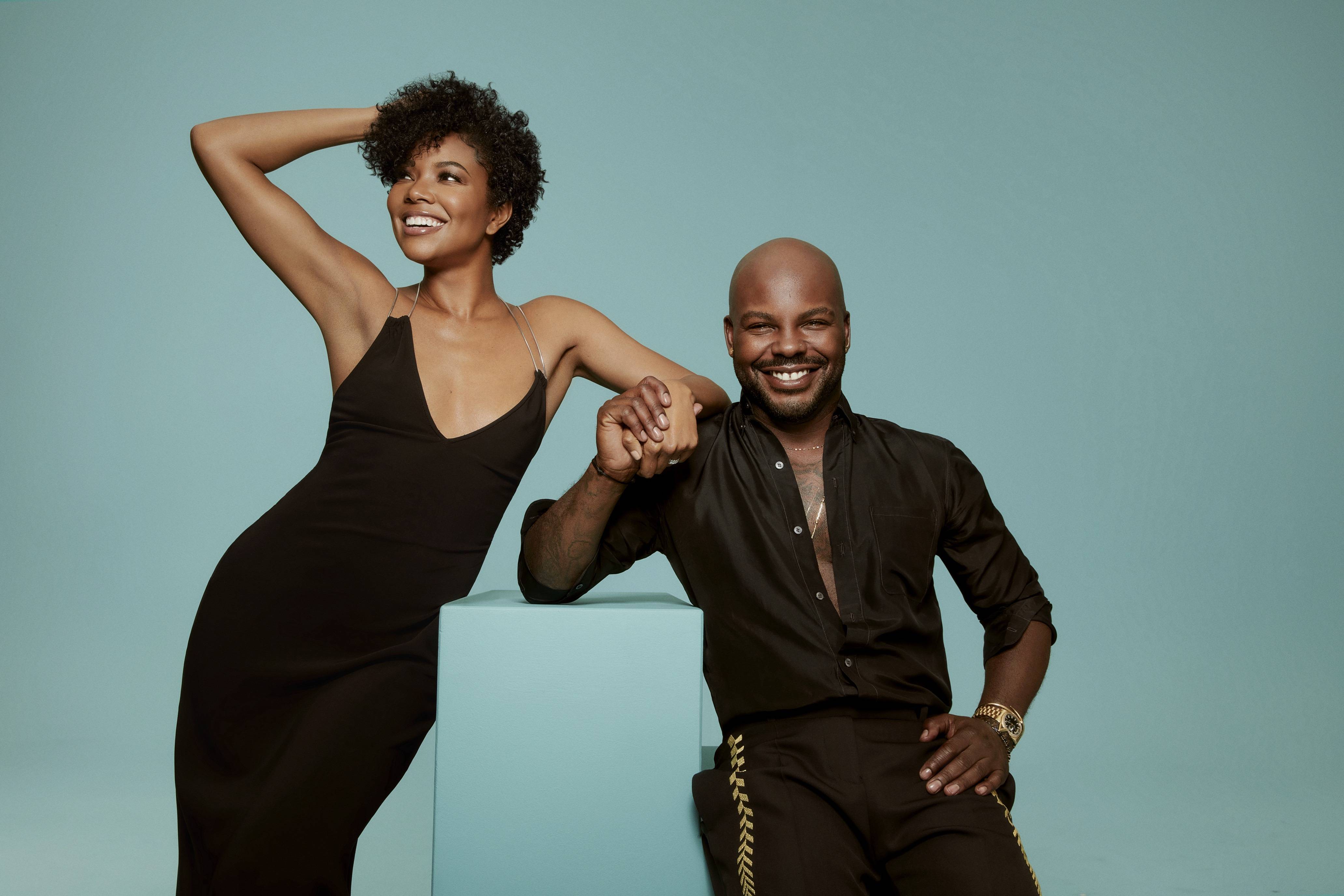 "I am BEYOND excited to finally be able to talk about the launch of @flawlessbygu," the actress shared on Instagram. 
Set to sell exclusively on Amazon's website at the beginning of August, the new collection serves as a huge milestone for the 47-year-old beauty, who found herself having to overcome hair woes during her original launch in 2017.
Recently, Gabrielle opened up to Essence about the unexpected hair loss she suffered in 2017 due to several rounds of IVF (In-Vitro-Fertilization).
"It just put me in a terrible position," she told Essence. "Our investors at the time did not want to wait for my hair to grow back so I could use my own hair as I talked about these products and so I was forced into wigs and hair clips and I just felt like a fraud."
She continued, "I felt very inauthentic and I was also humiliated and depressed because my head was bald."
Three years later, not only is Gabrielle a proud mom of a beautiful baby girl, Kaavia, but she has also unlocked the secret to growing back healthy and strong tresses—hydration! 
Working alongside her celebrity hairstylist and friend Larry Sims, the duo created a full collection of hair care products using exotic, hydrating, and protein-rich ingredients to promote hair and scalp health.
"This collection is very important to me because I fully encourage self-expression and authentic ownership of personal style," Gabrielle shared in a statement. "Wanting to try different hairstyles as a component of that shouldn't mean compromising the health of your hair, nor breaking the bank with expensive products. We were dedicated to developing the perfect blend of high quality, affordable products for all types of textured hair to promote flawless beauty through choice and diversity."
The line catering to textured hair features 12 new products— including a detangling shampoo, a hydrating co-wash cleansing conditioner, a scalp soothing tonic, a heat protection spray, a hydrating curl refreshing spray, and more— with prices ranging between $4-$10.
Did we mention that Gabrielle proudly announced that Flawless by Gabrielle Union is a Black-owned and Black-led? It can't get any better than that!
FYI: The entire collection and will be available at amazon.com on August 3.