New Music Monday: Kendrick Lamar, Ella Mai & Burna Boy Start Your Week With A Fresh Batch Of New Tunes
Tune in every Monday to catch songs you need to add to your rotation.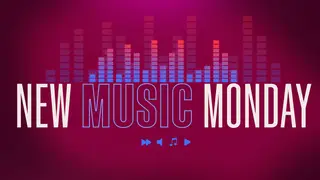 Discovering new music, albums, and artists can be hard, considering how much it all arrives in overwhelming waves every week.
Don't worry, because BET.com has you covered with our New Music Mondays column. Built with you in mind, you won't miss out on the latest sounds, thanks to us sifting through them to make things easier.
Curated by Wongo Okon, you'll find a familiar (and not-so-familiar) array of artists, emerging music, and a diverse range of genres. So, without further ado, here are 10 new records that you should kick off your week with — led by Kendrick Lamar, Ella Mai, and Burna Boy.
Kendrick Lamar — "Purple Hearts" feat. Summer Walker & Ghostface Killah

Kendrick Lamar finally returned with his long-awaited fifth album Mr. Morale & The Big Steppers. The 18-track release is by far the most uncomfortable and jarring project that he's shared in his career. Through it, however, there are easier listens like "Purple Hearts" alongside Summer Walker and Ghostface Killah, a demanding track that calls for the heart to guide the body.

Ella Mai — "How" feat. Roddy Ricch

Ella Mai's viral moment thanks to "Boo'd Up" is a distant memory, especially as she's returned with her sophomore album Heart On My Sleeve. It's an equally confessional and vulnerable album that's highlighted by "How" with Roddy Ricch. The emotional track questions a lover's sudden decision to throw their relationship away.

Burna Boy — "Last Last"

At the end of next month, Burna Boy will release his sixth album Love, Damini. That news was shared along with the release of "Last Last," a triumphant single that Burna uses to celebrate a conquering win over heartbreak.

Muni Long — "Pain"

Former BET Amplified star Muni Long is still riding out the success of her hit single "Hrs & Hrs." The aftermath of that record includes a deal with Def Jam and new her latest drop, "Pain." On it, she accounts for the changes in herself and a relationship that have happened over time and what the result of that is.

Westside Boogie — "Stuck"

Home is where the heart is for Westside Boogie and he makes that very clear on "Stuck." The Compton natives uses the honest track to admit that the love he has for his roots often holds him back. The track is also the latest single from his next album, More Black Superheroes.

Arin Ray – "Gold"

Davido — "Stand Strong" feat. The Samples

Davido is officially kickstarting the rollout towards his upcoming third album and it begins with "Stand Strong." The track is a glorious effort that presents Davido as a force to be reckoned with, thanks to some help from The Samples choir.

Dylan Sinclair — "Open"

Dylan Sinclair might be a new name to you, but the Toronto singer is extremely talented. His skills are displayed on his new EP No Longer In The Suburbs, which houses the bouncy and slick track, "Open."

Roy Woods — "Insecure"

Toosii — "Keeper"

Former XXL Freshman rapper Toosii has a knack for heartfelt records about a lover in his life. The latest example of that comes in "Keeper," a sentimental record dedicated to a companion who's been everything and more for him.

Enwongo Okon, better known as Wongo, is a music journalist who has contributed to 2 Dope Boyz, Uproxx, Revolt, and Pitchfork. Rhode Island is home. Debate about all things music at @WheresWongo.