Commentary: Americans Are Tired of Innocent Black Men Being Targeted by Bigots
Crime statistics show that the fear of young Black men is unfounded and ridiculous.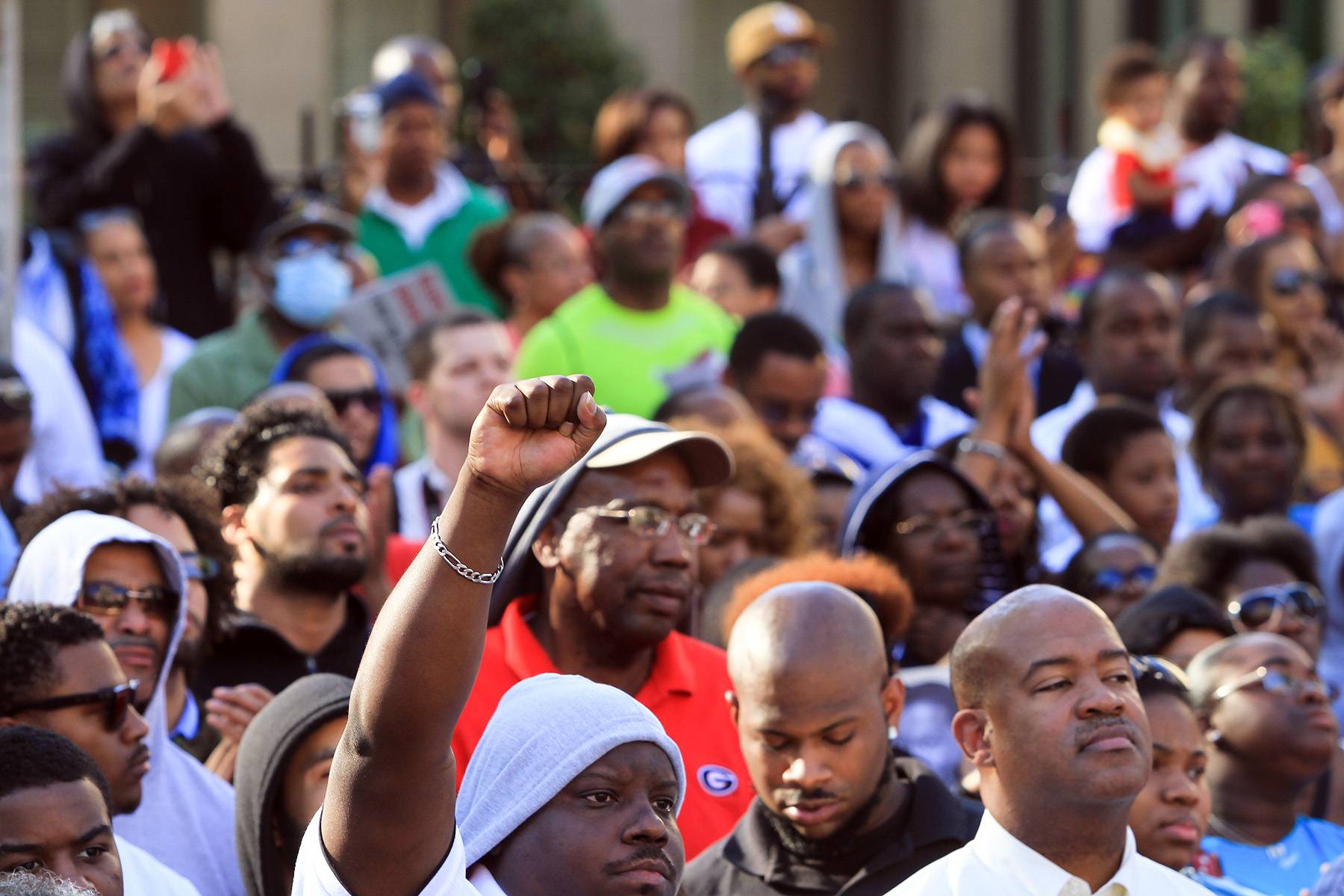 America's fear of Black men has resulted in a lot of turmoil over the years. From the Emmett Till killing to countless other lynchings throughout the United States to the stereotype that says African-American men are particularly aggressive, resulting in them getting enhanced police scrutiny and fewer job offers. It's a problem that's plagued the Black community for literally centuries, and recently it's reared its head again in an awful and very public way in a small suburban neighborhood in Florida.
By now you've heard the news about Trayvon Martin, the Black teenager killed by a neighborhood watchman in Florida, George Zimmerman, despite the fact that Martin was unarmed and heading home when Zimmerman confronted him with a handgun. Despite the fact that Martin only had Skittles and some iced tea with him when Zimmerman gunned him down, police have yet to charge or arrest Zimmerman. In the days since Martin's death, the protests against Zimmerman and the police who failed to arrest him have been numerous. The protestors' message is simple: Many Americans are sick and tired of innocent Black men being the target of bigots' aggressions.
Exacerbating all the fear and skepticism slung at Black men is the fact that Black men really aren't dangerous, and the statistics prove it. In an important op-ed column from Politico on Thursday, writer Mike Males shares the news: There's nothing to fear.
"The latest figures from the FBI, Bureau of Justice Statistics and public health agencies show that among Black youth, rates of robbery and serious property offenses are the lowest in more than 40 years," writes Males. "Rates of murder and rape are now lower than when nationwide crime statistics first appeared in 1965 — and those were far less complete than today's. Assault rates are lower than when this crime statistic was expanded to include domestic violence and new offenses a quarter-century ago."
Males goes on to note that while statistics do show Blacks are more likely to participate in violent crimes than whites, violent crimes like homicides and rapes remain exceedingly rare in the Black community. There's simply no evidence to show that people should fear Black men, and yet the fear-mongering persists. In fact, with Florida allowing its citizens to shoot and kill unarmed teenagers, perhaps what we should be fearing is rogue wannabe cops in quiet suburbs. I fear them far more than I do the Trayvon Martins of the world.
The opinions expressed here do not necessarily reflect those of BET Networks.
 
BET National News - Keep up to date with breaking news stories from around the nation, including headlines from the hip hop and entertainment world.
(Photo: Jessica McGowan/Getty Images)