White Sorority Girl Is Being Slammed For Viral Racist Video Rant Saying Her Ex Dancing With A Black Girl Is "Weird"
Sophomore Katelyn Rust's statements have been condemned by her sorority and student government.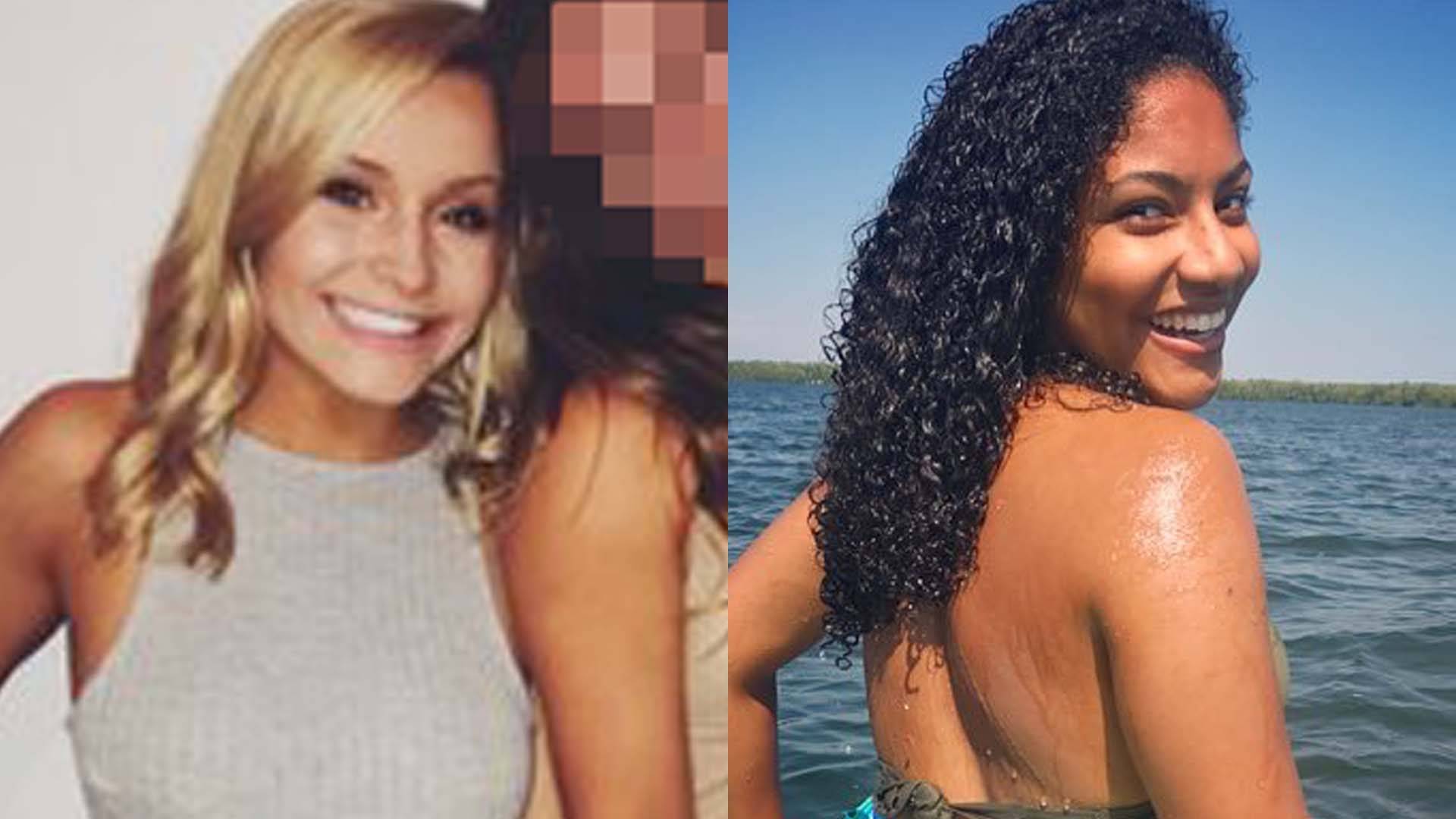 Ohio State University sophomore Katelyn Rust is in hot water after she went on a racist rant about who her ex-boyfriend might have been seeing since her in a social media post on Monday (August 21).
In the video she recorded of herself, Rust is heard saying, "F**k yourself. You're hooking up with a Black girl, that's weird," she said. "That's weird as f**k. F**k you."

Another student, Aleigha Mason, from Miami University in southwestern Ohio posted the video on her Twitter feed, according to The Tab, and it quickly went viral. She identified the girl in the video as Rust.

"It's crazy that racism still exists here at Ohio State," Mason captioned in a tweet of the video, which was attached. "[I] can't believe the color of my skin is 'weird'."

Later speaking to The Lantern, Ohio State's student-run newspaper, Mason explained why she decided to call out Rust and says she was slightly involved with Rust's ex.

"I didn't even know she existed until today. I danced with her ex-boyfriend and for what I understand that's why she made that video," Mason told the newspaper. "I just want her to understand that her comments are hurtful and not okay."

Hours after the tweet went viral, Mason decided to delete it from her Twitter account. She justified the deletion by taking an even higher road.

"At the end of the day [Katelyn Rust] is a human too, even though she thinks I am less than that," she wrote. "Never let anyone judge you because of your race. We shouldn't act as if my tweet never existed, this happens everywhere and there is no excuse."

Katelyn Rust later issued a statement to The Lantern and says she apologizes for her comments.

"First and foremost racism is wrong," she said. "I, in no way, think that anyone is less of a person than anyone else because of their skin color, nationality, religion, sexual preference or otherwise and sincerely apologize for all the words in this twitter video."

Mason wasn't the only one to condemn Rust for her rant. Her sorority, Pi Beta Phi, released a statement denouncing the young woman.

"We were made aware of the tweet today," Ohio State Pi Beta Phi President Tricia Gore wrote. "The content in the video is in no way aligned with Pi Beta Phi's values. We are currently working through our member accountability process."

OSU's student government also issued a statement in response and called Rust's comments "unacceptable."

Twitter also had their comments about the now-infamous deleted video. See their reaction below.